Sunil Gavaskar suggests to Drop Kohli down the order
Updated - Oct 10, 2014 1:03 pm
30 Views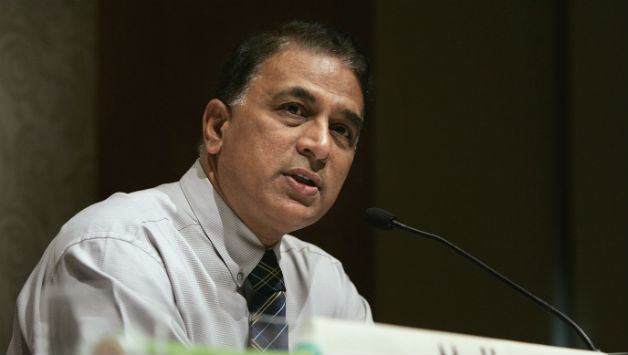 Follow us on Telegram
Virat Kohli who until June symbolized the batting dominance India enjoy in cricket for over the years. But, since the England tour where he certainly lost his touch and form eventually. The run scoring dried up, and is continuing even at home against the West Indies.
The Indian team already has one eye on the Australia series and the World Cup in 2015. They were reminded of the seriousness of the current series by their Caribbean opponents handing them over a 124 run humiliating defeat.
More than the loss what should concern MS Dhoni at the moment is form of his deputy. Kohli on a rather un-lively pitch (in comparison to English wickets) in Kochi found an outside edge to a Jerome Taylor ball. In England Anderson quite remarkably exploited this weakness, and if the issue is not addressed at priority it could cause India real concerns.
Sunil Gavaskar one of those who sees Virat Kohli leading the Indian team very soon, among those legends who regards him very high has suggested that Kohli should be dropped down the order to help him get back his form.
Gavaskar said to a news channel, "Virat's loss of form is a huge cause of concern. A batsman who scores big suddenly starts getting single figures in front of his name is a worrying factor. There are of course, a lot of technical issues with his batting. But I believe that he should be dropped down the order."
"Bring him at number four or five than the usual one-down position. Give him respite from the new ball. Let the openers give the team a bit of a start and that will allow Virat some cushion to come to the crease, settle down and then get going," he said.
Gavaskar also said that the team management should also try its part in getting Kohli his confidence back. A change in his batting position can certainly reduce the pressure that he is in at number 3. "You cannot be stubborn in limited-overs cricket. The team management should be very flexible in their approach.
"Just as Mohammed Shami, who is primarily a new-ball bowler, was brought in as first change, similarly a top-order batsman can be dropped down the order when needed," he said.
Skipper Dhoni too has been fired in with questions of Kohli's form. But, Dhoni said, it's not only Virat all of us Rahane, Virat, Raina and me need to score runs.
The captain and the management should take an immediate decision over this as the second ODI will be played at the Kotla which also happens to be Kohli's home ground. If he could get some runs there in front of his home crowd all wounds would heal immediately and the story would end there itself.
Follow us on Google News