Sunil Gavaskar unveiled Gazal Singer Pankaj Udas' new album – Khamoshi Ki Aawaz
Updated - Nov 8, 2014 1:17 pm
74 Views
Cricketing legend and the real Little Master Sunil Gavaskar in Mumbai on Friday unveiled a new album, 'Khamoshi Ki Aawaz' of Ghazal Maestro Pankaj Udhas.
I am grateful to Cricketing legendSunil Gavaskar,all my fellowmusicians and young musicians who readily accepted my invitation to be a part this occasion"said Ghazal Maestro Pankaj Udhas.
The programme was graced by renowned musicians including Anuradha Paudwal, Bhupinder & Mitali Singh, Kavita Seth, Penaz Masani andWriterSalim Arif.All young Musicians including Ghazal singer Kavita Paudwal, Sumeet Tappoo, Sudeep Banerjee,Tauseef Akhtar, Pooja Gaitonde, Satirist Ravi Charry , Aditi BhagwatandThumri Singer Sraboni Chaudhuri were present during the occasion. Also present at the do were Pankaj Udhas Wife Farida Udhas and Doughter Nayaab & Rewa Udhas.Pankaj Udhas dedicated this album to the finest Urdu poetry, most soft, subtle and musically sensitive work which has amazingly soothing effect.  This album consists of six ghazals of the renowned Urdu poets including Mirza Ghalib, Ahmed Faraz and the very sensitive Parveen Shakir – all well-known for their ';Ahsas' along with one Nazm by Ajay Pande, which is an outstanding piece of poetry in the same groove."Khamoshi Ki Aawaz plays the most touching songs in one's mind and heart. They don't require high decibels but are like a flowing brook with subtle sounds that carry one to a level of a trance" said Ghazal Maestro Pankaj Udhas'.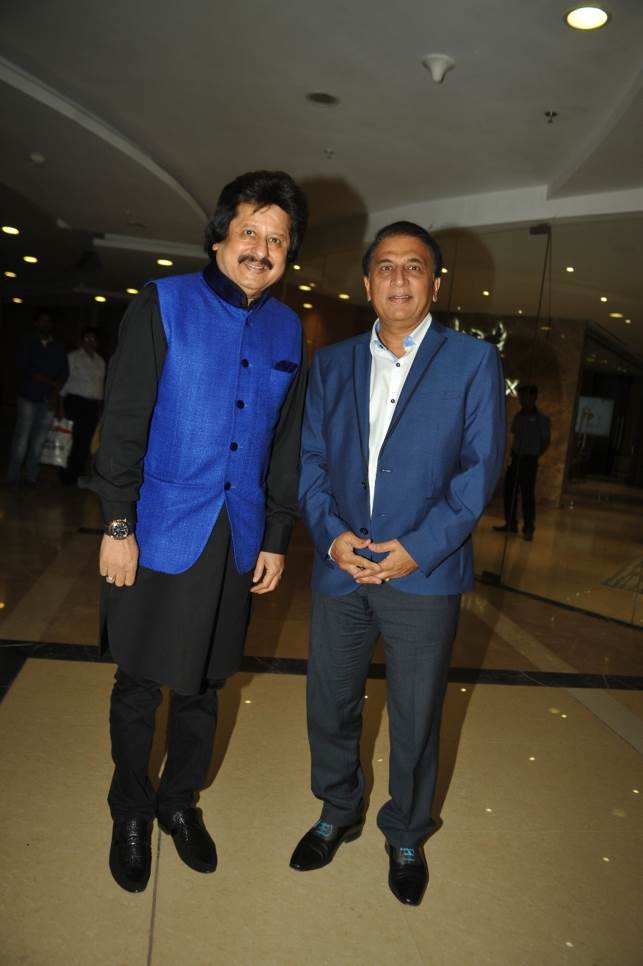 Follow us on Telegram
Khamoshi Ki Aawaz is totally different from his previous albums in terms of sound and poetic content but it has the trademark Pankaj  Udhas effect which every ghazal fan has loved for over three and a half decades. Pankaj Udhas has recreated this wonderful sentiment of listening to poetry set in some very rare Indian ragas, bringing out the nuances of the phenomenon of the 'Ahsas' element, which is something that cannot be translated from Urdu poetry but can only be felt.
Follow us on Google News