Sunil Gavaskar's 10,000 runs equivalent to 16,000 runs in the modern era: Inzamam-ul-Haq
Gavaskar was the first batsman to reach the 10,000-run landmark in Test cricket.
Updated - Jul 17, 2020 3:51 pm
580 Views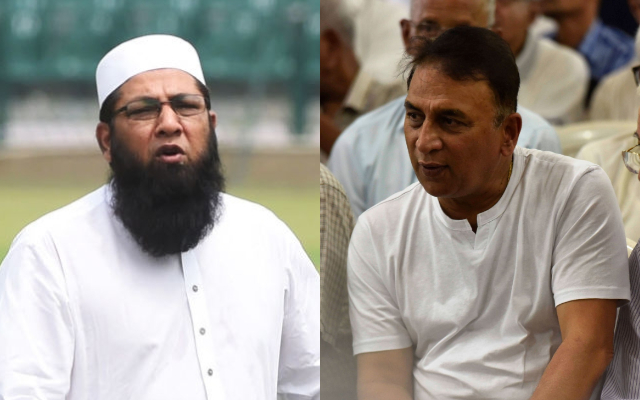 Follow us on Google News
Inzamam-ul-Haq, the former Pakistan cricketer, has lauded the legendary Sunil Gavaskar for succeeding at a time when run-making wasn't all that easy. Gavaskar was the first batsman to reach the 10,000-run mark in Test cricket and averaged 51.12 with 34 centuries and 45 half-centuries.
Inzamam said that even a lot of players from the modern era would find it tough to reach the milestone despite playing a lot in the format. Inzamam, who's a former national selector, stated that Gavaskar's career runs are equivalent to around 16,000 runs in the current era.
Inzamam lauds Sunil Gavaskar
"There were several great players in his era as well as before that. There were batsmen like Javed Miandad, Viv Richards, Garry Sobers, and Don Bradman but none of them thought to reach the figure. Even in today's cricket when there is too much Test cricket, there are very few players who've achieved that feat," Inzamam told on his YouTube channel.
"If you ask me, I'll say Sunil's 10,000 runs of that era are equal to today's 15,000 to 16,000 runs. These can be more than that but not less in anyway," the 50-year-old from Multan stated.
Backing his comments, Inzamam said how the pitches during Gavaskar's time weren't easy to bat on. The veteran was of the opinion that nowadays cricket is more of a batsman's game, keeping in mind the entertainment factor.
"If [as a batsman] your form is good you can even score 1000 to 1500 runs in a season. But when Sunil was batting, the situation was not like that. Today purely batting wickets are prepared so that you can continue scoring runs. The ICC also wants to see batsmen doing that so that spectators are entertained," Inzamam added.
In order to make Test cricket popular, Day-Night matches also came to the fore back in 2015. As far as Gavaskar is concerned, apart from his stupendous numbers in Test cricket, he managed to shine in the ODI format as well.
In 108 One Dayers, the 71-year-old churned out 3,092 runs with one ton and 27 half-centuries. Inzamam was also a stalwart for Pakistan, scoring over 20,000 runs for them. He retired after Pakistan's home series against South Africa back in 2007.
Follow us on Telegram