Supreme Court revokes the lifetime ban on S Sreesanth
Earlier, Sreesanth pleaded not guilty in the allegations.
Updated - Mar 15, 2019 12:04 pm
21.4K Views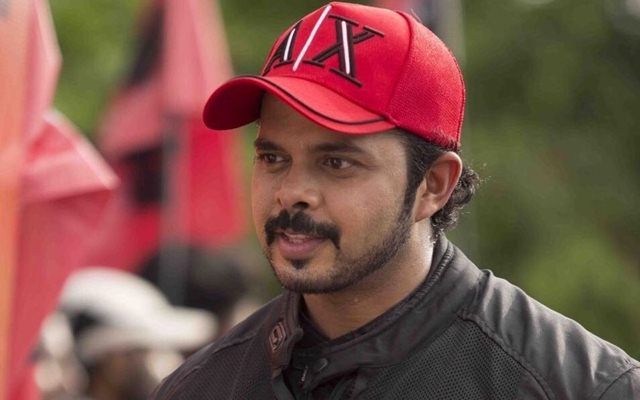 S Sreesanth, the tainted Indian fast bowler, was charged with the crime of spot-fixing during the 2013 edition of the cash-rich Indian Premier League (IPL) when he represented the Rajasthan Royals (RR). Thereafter, the Board of Control for Cricket in India (BCCI) slapped the 36-year-old with a lifetime ban and ever since he has been straining hard with all his might to prove himself innocent.
He hasn't played any competitive cricket ever since the shambolic occurring in the T20 tournament. In the meantime, it has been learned that the Supreme Court revoked the life ban imposed on the Kerala cricketer. Moreover, it asked the world's richest cricket board to decide afresh on the point of the quantum of punishment given to him within 3 months as per reports in India Today.
The apex court was headed by Justice Ashok Bhushan and it asked the BCCI to reconsider its decision on the fast bowler. Last month, Sreesanth completely dismissed the charges on him and mentioned that he wasn't involved in the telephone conversation. "I am stubborn and nothing will happen," Sreesanth was quoted as saying to the bench, of Ashok Bhushan and Justice K.M. Joseph.
Further developments in the matter
He remarked that the bookie tried to drag him into committing the mistake, but he didn't fall into the trap. In one of the overs, he was speculated to have bowled a no-ball that somehow evaded the eyes of the on-field umpires. The incident also involved the likes of Ajit Chandila and Ankeet Chavan, both spinners, who are also meted out with the same treatment by the board.
Salman Khurshid, who appeared for Sreesanth, remarked that the report of the preliminary inquiry hasn't been given to him. The court was told that at no stage the BCCI had asked him to say about the offer of Rs 10 lakhs, which came up during the telephonic conversation.
"I was charged with the most serious offence. I was convicted of the most serious offence but the standard of proof is that of the least serious offence," Sreesanth told while questioning the material that was relied on against him.
[interaction id="5c86604218d43d4f62bc1c78″]