T20 WC win in 2007 is the biggest reason behind IPL's huge success: Irfan Pathan [Interview]
He also said that the bowl out against Pakistan was exciting at that time.
Updated - Sep 26, 2021 3:26 pm
1.2K Views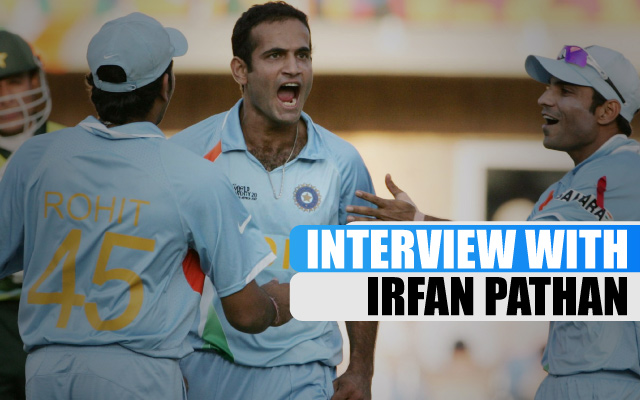 September 24, 2007. The day is written in the golden letters in Indian cricket. It wasn't a great year for India until then as the team was knocked out of the 50-over World Cup in West Indies in the group stages as well. A young team was selected for the tournament with a youngster like MS Dhoni appointed to lead the side. Not many hopes were pinned on the team.
But they created history. There were so many match-winners in the T20 World Cup and each one of them put his hand up for the team in crunch situations. It was Yuvraj Singh's six sixes against England that started revival and Irfan Pathan's sensational spell in the final against Pakistan that completed the heist. Pathan returned with the magical figures of 3/16 dismissing Shoaib Malik, Shahid Afridi and Yasir Arafat.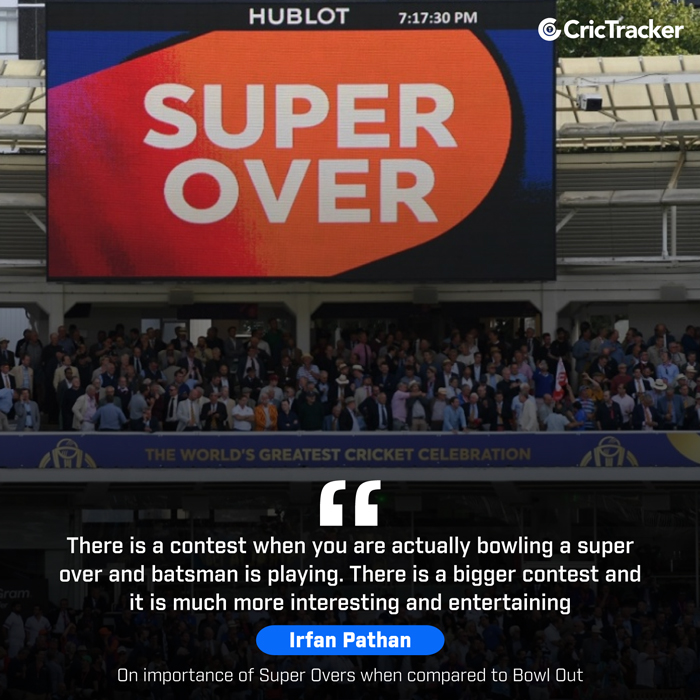 Overall, he was the second highest wicket-taker for India with 10 scalps in six innings at an impeccable average of 14.97 and an economy of 6.77. On the occasion of the 14th anniversary of the memorable World Cup win, Irfan Pathan spoke to CricTracker and opened up on how it had a positive impact on T20 cricket in India.
Here are the excerpts:
Do you think ICC should've continued with 'bowl out' instead of Super Overs in T20I tied matches?
Irfan: There is a contest when you are actually bowling a super over and batsman is playing. There is a bigger contest and it is much more interesting and entertaining. Yes, at that time, bowl out was interesting. But I think, nothing better than a contest between bat and ball. So whatever there is right now is much better than just hitting the stumps.
Do you think India's T20 WC win changed the perspective of Indian fans towards T20 cricket?
Irfan: Yes, I totally believe that T20 World Cup win in 2007 changed the perspective of Indian fans in accepting the format. Because before 2007 T20 World Cup, we were not even interested in playing T20s. India had just played 1 T20I at that time. But because India won the World Cup, people started accepting T20 cricket and that's why the IPL was accepted throughout the country and all around the world as India had won the WC in that format.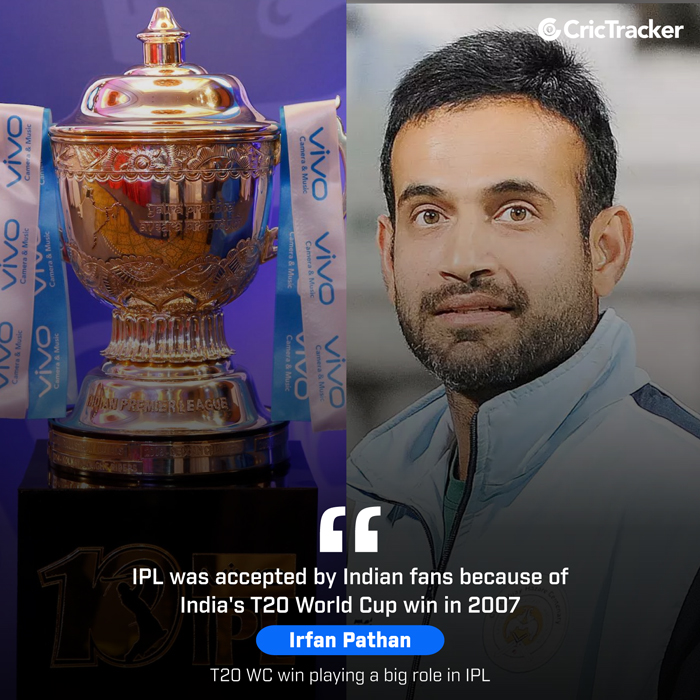 Look how that has changed Indian cricket for better. Every year you are seeing some fantastic cricketers coming and playing for India after performing really well in IPL.
Do you think India's T20 WC win is the reason behind the huge success of IPL?
Irfan: T20 WC win was instrumental in people's mind to accept that yes T20 cricket is not a fun business, it's a proper serious skilful cricket. Before we won the World Cup, a lot of people in India also believed that it's just a fun cricket, just see the ball hit the ball, no technique is required. But those all theories have gone for the toss.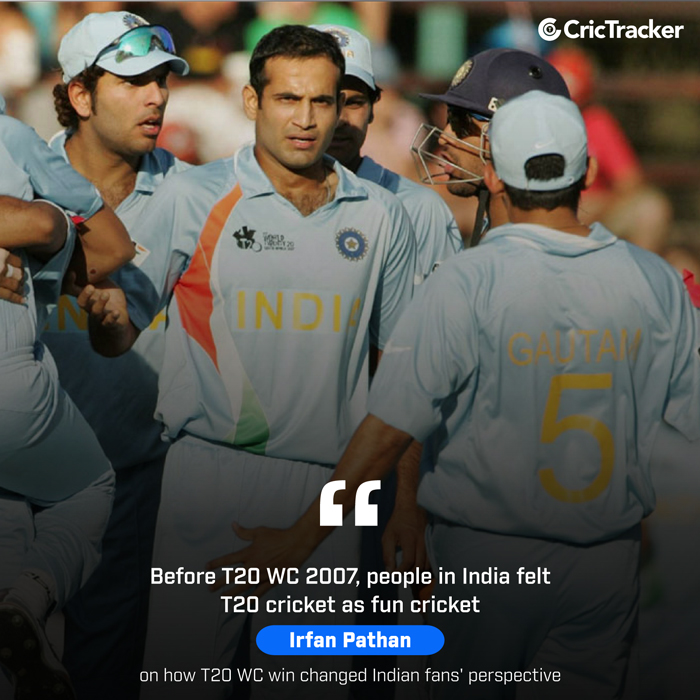 That's why I believe that T20 WC win has been the biggest reason behind IPL's huge success. Obviously there is a different structure in IPL, foreign players play in the team. When you play for India, your own countrymen play with you. But in IPL, there are different nationalities coming together and represent an Indian domestic city.
Follow us on Telegram