Taliban sack ACB executive director Hamid Shinwari, Naseebullah Haqqani likely to take over
Hamid Shinwari will be replaced by Naseebullah Haqqani as the new ACB chief executive director.
Updated - Sep 21, 2021 10:31 am
1.2K Views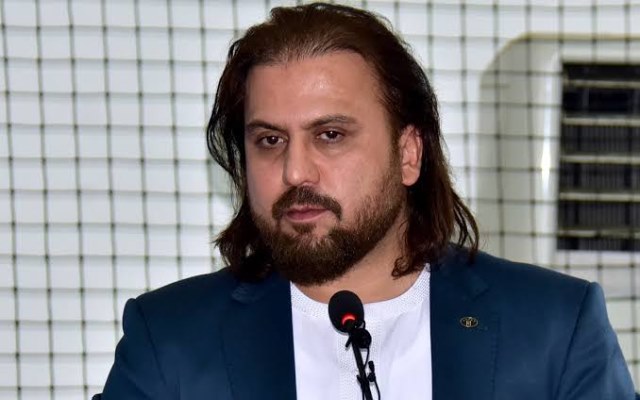 Follow us on Google News
Ever since the Taliban have come to power, cricket has not been the same anymore in Afghanistan. From their three-match ODI series against Pakistan being called off to Rashid Khan stepping down from captaincy, Afghanistan have seen it all. And if that was not enough then the Taliban have sacked Afghanistan Cricket Board (ACB) executive director Hamid Shinwari on Monday (20 September).
Shinwari shared the post on his official Facebook account. His sacking was done by Anas Haqqani, younger brother of the Taliban's new Interior minister Sirajuddin Haqqani. The former ACB chief also said that he was not given any explanation whatsoever for his sacking by the Anas Haqqani. Shinwari further opined that he was just bluntly told he would be replaced by Naseebullah Haqqani.
From the recent turn of events, it is still not clear if the new ACB chief is related to Sirajuddin Haqqani, who the police are investigating for his connection with several attacks on Kabul during the Taliban' war with USA backed government. Although the Taliban have said that they won't interfere in the men's cricket team matter of Afghanistan, the past few events hint that they are having a say on the cricketing matters.
Already the Taliban's ban on Afghanistan's women's team has created a lot of controversies. It has also not gone down well with several countries and they are also questioning ICC as to why they have kept a grim silence on the matter. Australia also canceled its one-off Test match against Afghanistan men's team last week.
The match was scheduled to take place on November 27 in Hobart. But it is not going to take place, even when Shinwari pleaded to Cricket Australia (CA) to reconsider its decision.
Hamid Shinwari urged the world not to isolate Afghanistan
"We ask Cricket Australia and the whole cricketing world to keep the door open for us, walk with us, do not isolate us, and avoid penalizing us for our cultural and religious environment," Shinwari had said in a statement.
After sacking Shinwari, the ACB on their official Facebook page also announced Naseebullah Haqqani as the new chief. Afghanistan cricket team will next be seen in the upcoming ICC T20 World Cup, which is scheduled to begin on October 17.
Follow us on Telegram