Test victory in India the biggest achievement in my career: Jonathan Trott
"It feels good to have played those knocks."
Updated - Jan 30, 2019 12:40 pm
213 Views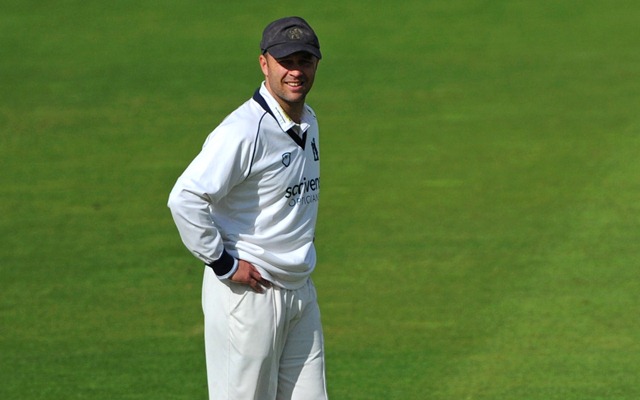 Jonathan Trott, the former England batsman, played 52 Tests, 68 ODIs and seven T20Is in a career which spanned four years from 2009 to 2013. He eventually hung his boots from international cricket back in 2015. With an average of 44.08 and 51,25, he was one of his team's mainstays in his short, yet illustrious career. The Cape Town-born also racked up 13 centuries and 41 fifties at the highest level.
He had also been involved in a number of English victories, but among all, he reckons the Test series victory against India back in 2012 was his biggest achievement. The Three Lions managed to win their first Test series on Indian soil after 28 years. He also talked about the hot and humid conditions in India.
"Winning in India was a magnificent achievement. Probably the biggest in my Test career. It feels good to have played those knocks. It's always good to come for a tour like this and experience playing in these conditions It prepares the guys for ODIs and Tests when they come later.
It is very hot and this is winter here. So they would know what to expect when they come back to play in hotter times in, say March," the experienced Trott was quoted as saying in The Times of India (TOI).
It's nice to be involved with the game
The 37-year-old experienced Trott also played a couple of crucial hands that helped his team carve the victories. In the third Test at the Eden Gardens, the right-hander notched 87 and turned up with 143 in the final Test in Nagpur to help his draw the match and subsequently, win the series.
Trott also feels privileged to represent his nation and give something back to the game. "I have been fortunate enough to have played under a lot of good coaches in my career. It's nice to be involved with the game and give something back to the game. I have done a bit of media with commentary but it felt a bit distant from the actual game," he added.