Tethered bails to be introduced in the game of cricket soon
If I had worn the helmet, it would not have avoided the accident: Boucher
Updated - Jul 7, 2017 5:41 pm
2.5K Views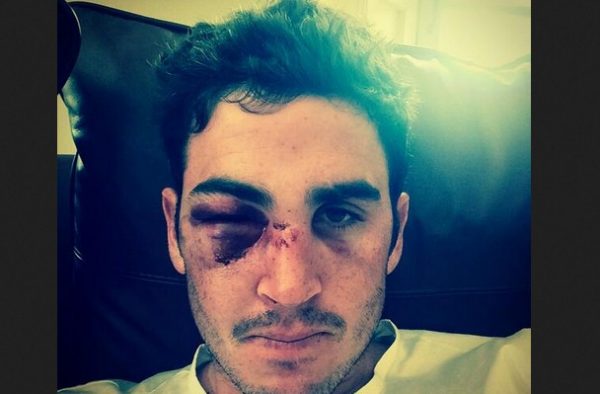 Looking at player's safety, MCC has been looking at the use of tethered bails in order to save wicketkeeper's injury due to the flying bails. The new addition to the woodwork was recently trialled at Lord's recently in a match between Cardiff MCCU and Loughborough MCCU in the MCC Universities Challenge final ahead of its introduction in October.
Many wicketkeepers in the past were forced to retire from the game of cricket citing injuries to their eyes. Mark Boucher, retired from the game of cricket, after an injury to the eye during South Africa's tour to England back in 2012. He still holds the record for most number of dismissals in international cricket (with 999 dismissals)
Craig Kieswetter, who was a promising young star from the ranks of Old-School England cricket, threatened to changed the demography of English batting in limited overs. But his career was curtailed due a horrible eye injury which he sustained during a game and was forced to quit the game.
"MCC have been working with two companies who have designed similar products aimed at safeguarding the players, especially wicketkeepers" commented the Council's Laws Manager Fraser Stewart according to cricket.com.au.
"The Club approved of the concept and felt it was right to allow such devices within the Laws, subject to approval from the body responsible for the match. "We felt that the MCC Universities final prevented a good opportunity to trial the innovative design. "If it prevents further injuries, it must be a good thing for the game." further added the official.
Mark Boucher looking back at his injury
Looking back at his eye injury which forced him to retire from the game, Boucher said, "I had not worn the helmet but even if I had, it would not have avoided the accident. Helmets are designed for balls, not bails".
"My recommendation would be to somehow attach the bails to the stumps, by a light string. This way, the bails will not fly and cause damage to any player. I would strongly recommend everyone to wear a helmet, but making it compulsory would not be fair on players who prefer not to wear one." commented Boucher on the use of tethered bails.