'The cricket compass needs to be reset' – New PCB chief Ramiz Raja promises to revamp Pakistan cricket
Raja was elected as the PCB chairman on September 13.
Updated - Sep 14, 2021 11:57 am
468 Views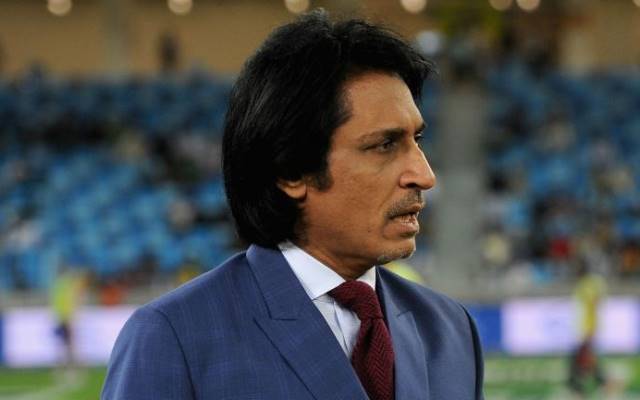 Follow us on Google News
After being elected unanimously and unopposed as the Pakistan Cricket Board chief on September 13 (Tuesday), Ramiz Raja has vowed to reset Pakistan cricket's compass. Raja, who is only the fourth cricketer after Abdul Hafeez Kardar (1972-1977), Javed Burki (1994-1995) and Ijaz Butt (2008-2011), to take charge as the PCB chief, addressed the media after his takeover, while he also met Moin Khan and Aqib Javed.
One of the key highlights of Raja's speech was his dedication towards improving the cricketing infrastructure of Pakistan and trying to focus on the grassroot level. He also iterated that the performance of the team and cricket board is interrelated, while he also touched upon the need to "revisit" the coaching setup of Pakistan cricket as well.
"Cricket is my constituency, it's my subject," said Ramiz. "My vision is clear cut: I had been thinking that whenever I get an opportunity, I will reset it. The compass needs to be reset. There are long-term goals and a few short-term goals, but whatever those are, one thing is pretty simple: the cricket board's performance is related to the team's performance. It goes all the way down to the age-group cricket. The infrastructure below, and the work at grassroots level is a reflection on the team performance. There is a need to work on several tiers, and on every tier the direction needs to be reset.
On Babar Azam and Chief Selector Wasim Khan
Raja further spoke about his expectations from Pakistan skipper Babar Azam and Wasim Khan.
"It's too early for me to assess him. It's important for me to know him better," said Ramiz. "It's similarly important for me to understand the role. You (as captain) tend to make many demands, some good but others which you need to make a persuasive case for. I did a couple of sessions with him and told him that if you don't have 400 autograph hunters outside the academy then the whole objective to play cricket has failed. I want a leadership like the one I played under in my era. My expectations for Babar are the same as I had with Imran Khan."
Terming PCB CEO Wasim Khan's matter as board's internal, he said: "The matter of the PCB Chief Executive Wasim Khan is an internal matter of PCB. I will not disclose what decision will be taken regarding extension of tenure of PCB CEO."
Pay hike for domestic cricketers
Raja announced a monthly pay hike of each first-class cricketer in Pakistan by USD 600, while he also revealed that his main focus to increase the standard and quality of Pakistan's domestic cricket.
"There is uncertainty among first-class cricketers in the new system," Ramiz said. "Whether it's how long they will be playing, for how long they will be paid, what they need to get improve and how their performances will be evaluated. I have spoken with the Pakistan team and have discussed the model. We clearly know that Pakistan cricket has a fearless and aggressive approach in our DNA. We are unpredictable, hence, we are watchable as well because on a given day we can do anything. I have countless wishes for Pakistan cricket but all of them will remain wishes until we don't work on our technique and skills."
Follow us on Telegram