The ICC has been reduced to an events-organising company: Michael Atherton
Atherton raised questions after the ICC refrained from having any say in the recent cricketing events.
Updated - Sep 23, 2021 9:46 pm
8.9K Views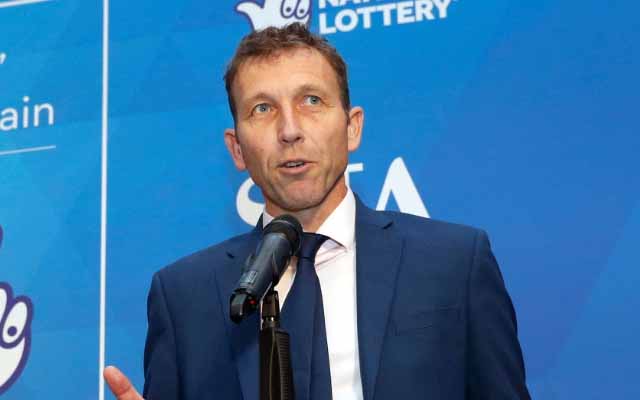 Follow us on Google News
Taking into consideration the recent events in the cricketing world, former England captain Michael Atherton has raised questions on International Cricket Council (ICC). Recently, New Zealand decided to abandon their white-ball series against Pakistan citing "security threats". Soon after, the England and Wales Cricket Board (ECB) also took a decision on similar grounds. England also withdrew from the men's and women's tours of Pakistan in October.
Earlier, India pulled out of the fifth Test match against England at the Old Trafford in Manchester after coronavirus hit their camp. However, the recent Indian Premier League match between Delhi Capitals and Sunrisers Hyderabad went ahead without any hurdles even after pacer T. Natarajan tested positive for COVID-19. All these events prompted Atherton to question the ICC for not having any say in these matters.
"At the same time that the players have become more powerful, so some governing bodies have become weaker. The ICC, the game's supposedly ultimate powerbroker, has been reduced to an events-organising company," Atherton wrote in his latest column for thetimes.co.uk.
"It runs its properties well — World Cups, World Test Championships, and the like — but has little standing where the game's moral issues are concerned and little influence over the game's direction. The ICC has had an acting chief executive since July," the veteran stated.
Money and opportunity have made the players far more powerful: Michael Atherton
According to Atherton, money and franchise T20 leagues have made the players more powerful than they were before. He pointed that the players now have more opportunities beyond just international cricket. He also brought into the limelight the scenario of the IPL. Atherton pointed that owing to the IPL the contracted players were unavailable for the New Zealand series.
"Two factors have made the players far more powerful than previously. The first is money, and the way it is distributed, and the second is opportunity. Greater opportunity outside of international cricket, through franchised T20 leagues, means the players hold the whip hand.
"Bizarrely, the ECB has allowed a situation where it, as the employer, has washed its hands of its contracted players for two months of the year during the Indian Premier League (which became longer than two months this year, with players unavailable for the New Zealand series because of it)," Atherton added.
Follow us on Telegram