'The only time we're out now is in this car convoy bubble' – Danny Morrison on COVID-19 threat in India
Danny Morrison is part of the commentary team for the IPL 2021.
Updated - Apr 27, 2021 5:50 pm
659 Views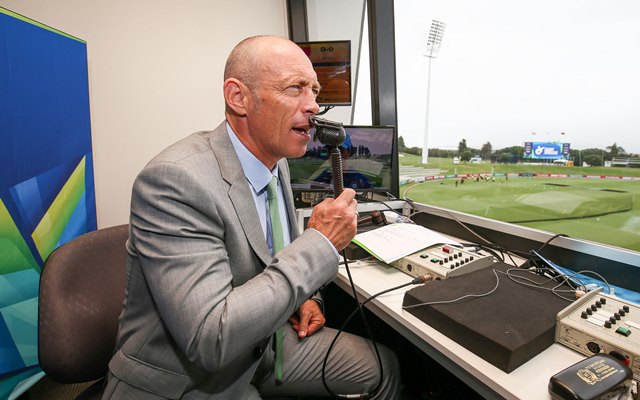 Follow us on Google News
Indian Premier League 2021 has been under threat of being called off ever since it started. But, as the number of COVID-19 cases in the country keeps increasing, the Board of Control for Cricket in India has stated that it has no intention to stop the tournament, in fact, it has said that it will take care that each and every player reaches home safely. 
This news comes after three Australian players flew back home. Now, Australian Prime Minister Scott Morrison has stated that all the flights from India will be suspended until May 15. This has caused a lot of tension among cricketers, coaches, and broadcasters who are involved in the league. Former New Zealand pacer and now a famous commentator Danny Morrison has spoken about the experience of being in the league. 
The retired cricketer, who has made a name for himself with his commentary, which is popular for his over-the-top antics, is now settled in Australia with his family in the Sunshine Coast, which is a part of Queensland. The former Kiwi pacer spoke about the uneasy feeling around the nation with the rising number of cases of COVID. 
The only time we're out now is in this car convoy bubble: Danny Morrison
Morrison is currently a part of the IPL's broadcaster team and is living inside the biosecure bubble just like the players who are with the teams. Morrison said that despite the travel pause, he isn't too much concerned about getting stranded in India. "You can't get too stressed about it, you've got to roll with it and see what happens really," Morrison said and was quoted by the Age.
He further said that the experience is certainly a little eerie with all the COVID-19 cases in the country. He revealed that the only time they are out is when they are in the car convoy bubble. "The only time we're out now is in this car convoy bubble. The only thing you stop for is a leak. It's quite eerie in that you don't see that many people. The rural areas are mellow too. You normally see a lot more people out and about," Morrison added.
Free Hit with Sandeep Warrier
Follow us on Telegram