The reason why Pakistan won't get two points if India boycott them in the World Cup 2019
Is India really going to forfeit the game against Pakistan in the World Cup?
Updated - Feb 21, 2019 1:15 pm
149K Views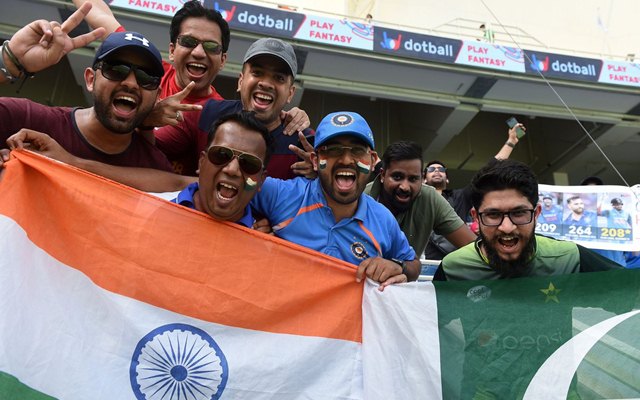 The Pulwama attack which led to India losing the lives of 44 braveheart soldiers last week and the incident has left the nation fuming. India has boycotted Pakistan in every possible sector and Cricket is not behind either. While DSport stopped telecasting the Pakistan Super League (PSL) first, the IMG Reliance responsible for the worldwide telecast of the tournament also pulled itself out which stopped PSL from going on air.
Moreover, there have widespread calls for the Men in Blue to boycott Pakistan in the World Cup game as well which is scheduled to be played on June 16 later this year. While the former internationals like Harbhajan Singh and Chetan Chauhan have already opined themselves to not play against them, the BCCI is likely to request ICC to ban Pakistan from the World Cup itself.
However, the notion is India will lose two points if they forfeit the game against Pakistan in the quadrennial event and it might hurt the World number 2 side during the tournament.
India won't lose two points
There is a twist in the tale here. A Special General Meeting of the board took place on June 22 last year and the BCCI is yet to sign the Members Participation Agreement (MPA). This puts the case in India's favour and they can decide whether to play Pakistan or not now.
"The BCCI had resolved at the Special General Meeting that the members participation agreement shall not be executed without the authorization of the general body of the BCCI and the BCCI reserves all its rights regarding the MPA and regarding its participation in any other multi-nation tournament or games not covered by the MPA. That answers your question," BCCI treasurer Anirudh Chaudhry said while speaking to Hindustan Times.
This will now definitely put the pressure on ICC even as the Indian board is set to send them a letter requesting to ban Pakistan from the World Cup for harbouring the terrorists.