The romantic equations of Pakistan's Quarter-final qualification
Updated - Mar 2, 2015 3:23 pm
35 Views
The romantic equations of Pakistan's Quarter-final qualification: More than half of the league matches in this edition of ICC Cricket World Cup are over and as of now points table of pool B is getting exciting. There is a direct fight between Pakistan, West Indies and Ireland for third and fourth spot.
Looking at the points table now, Pakistan is the side which is looking more vulnerable to be knocked out of the tournament as the net run rate of Pakistan is worst and considering into account that they have to play a match against the mighty Proteas, so it can be safely assumed that there net run rate will further dip as South Africans at the moment look much stronger on the paper and AB de Villiers is killing everything coming his way.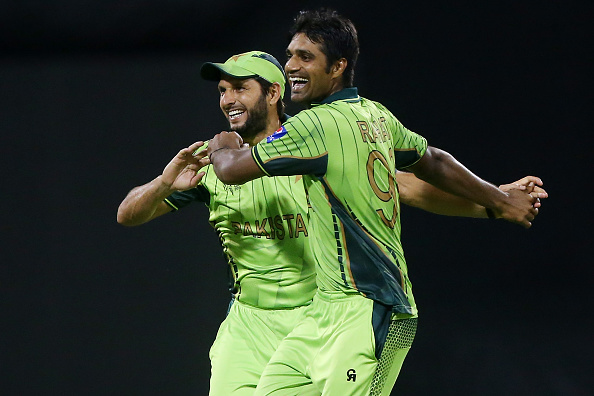 Follow us on Telegram
Now, coming to West Indies and Ireland, Ireland has to play three of their four matches against test playing nations i.e., against South Africa, Pakistan and India. One may assume that India and South Africa will beat Ireland if their recent form is taken into account and the match between Ireland and Pakistan can be the deciding battle.
Net Run Rate of Ireland is in positive which is a huge plus for them, which is something the West Indies and Pakistan don't enjoy as their net run rate is negative and also Pakistan has the worst net run rate in the Pool B. So it's going to be really difficult for Pakistan to make it to the next round until and unless Pakistani players come all guns blazing in their next matches.
If Pakistan manages to beat UAE with a big margin, which is highly unlikely as if one sees their batsmen's recent heroic performances and if West Indies loses against India by a considerable margin and Ireland manages to defeat UAE, then Pakistan and Ireland may enter into the knockouts. If India just manages to beat West Indies in their next fixture and Ireland defeats UAE, then it may become difficult for Pakistan to enter in the knockouts.
Follow us on Google News