The second day of Times of India - Global Sports Business Show 2016 focuses on Textile & Science of Sports
Get every cricket updates! Follow us on :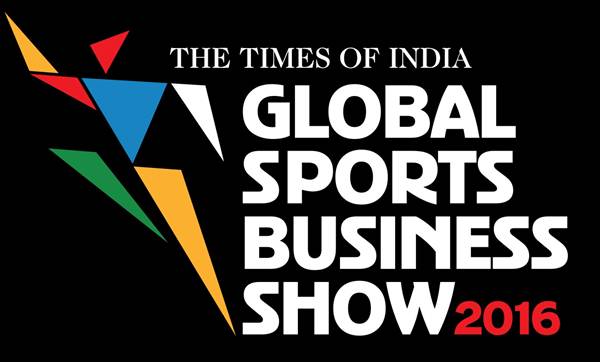 Mumbai, December 22: Times of India Global Sports Business Show 2016 focussed on the science of sports and the sports textile industry at large. The second day of the mega-event was addressed by Dr. Kavita Gupta, Textile commissioner of India and Arvind Sinha, National President, The textile Association (India), among other bureaucrats and policy makers.
Dr. Kavita Gupta, Textile commissioner of India opened the event, saying, "We have various programs and projects of the government that explore more opportunities for individuals stepping into textile industry. There is an option od capital subsidiary, aid in research, for companies investing in this segment. We are also proud to say that we export products for multinational sports brands like Adidas, Reebok, and re-import them helping the Indian government in revenue generation in this industry."
H'nable Maharashtra Chief Minister Devendra Fadnavis also extended his support for TOI Global Sports Business Show and said, "I am happy to learn that The Times of India is organizing The Global Sports Business Show from 21st to 23rd Dec, 2016 at Bombay Exhibition Center in Mumbai. As a nation, we have begun to enjoy a far greater engagement with a wide spectrum of sports in the last few years as a Number of sports leagues have blossomed and captivated us. I hope that this largest sports exhibition will see multiple stake holders of all things, fitness and sports; converge in one place. This is a notable endeavor and I wish it all the success."
A special mention was given to the session held by Mary Kom's regional boxing foundation which is an example to the aspiring boxers on attaining global limelight. A chief highlight for the day was Hon. Shri Bhaiya Lal Rajwade, Minister of Sports and Youth Affairs, Maharashtra who inaugurated the show and stated that it is a step forward to bring homogenous sports in the limelight.
Some other major discussions at the event were in science, technology & nutrition, which went on to be a great talk session between Amit Malik, Head of Sports Science Management, P Gopichand Academy, Anoop Krishnan, Head Sports Science Department, Dr. Anup Rakshit, Executive Director,  Indian Technical Textile Association among others.
Shri Vinod Tawde, Minister for Sports and Youth Welfare, Maharashtra sent a special message for TOI Global Sports Business Show, "I was pleased to learn about the inaugural edition of 'The Times of India – Global Sports Business Show' organised by The Times group Mumbai. Initiatives such as these help in accentuating the government's vision to create a sustainable Sports Culture in the state through infrastructure development, attracting investments in the sports sector and overseas marketing of India as an international sporting destination and development of various sports which have been demanding attention for a long time."
Stepping into the last leg of global sports business show tomorrow, the mega-event will enthrall the delegates with Kaizad Capadia's informative QnA, Global Sports Infrastructure and Investment Forum and Global Sports CSR forum.