The time is very near where Virat Kohli will be lifting the World Cup: Harbhajan Singh
Virat Kohli's bag of records boast of 70 international centuries to date
Updated - Nov 23, 2020 11:02 am
546 Views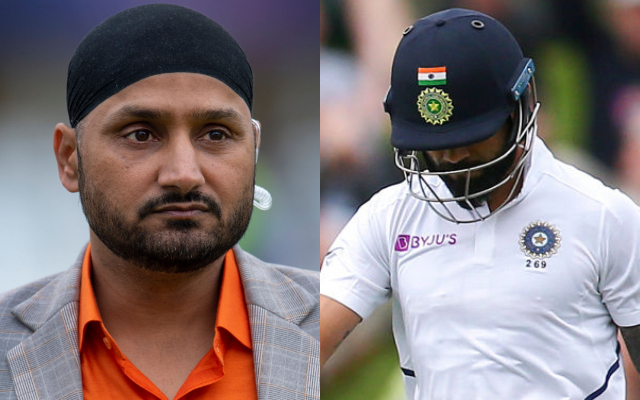 Follow us on Telegram
Indian skipper Virat Kohli has leveled up the standards of cricket in the current era. His brilliance across all the formats has fetched him a bag full of records, and he is deemed as one of the finest batsmen of modern times. The 32-year-old has 70 international centuries under his belt so far, and it speaks of his stature in the cricket world. His achievements and records are a testament to his class that is sure to go on in times to come.
However, an ICC trophy is every skipper's dream, and it is still a dream for Virat Kohli. Ever since he has stepped up in the role of skipper, India have been closest to lifting an ICC trophy twice but fell short by the smallest of efforts. The ICC Champions Trophy of 2017 turned to be a heartbreaking event where men in blue lost to their arch-rivals Pakistan in the finals. Next was 2019, where India lost to New Zealand in the World Cup semi-finals despite finishing in the top slot in the league stage.
In the same line, veteran off-spinner Harbhajan Singh opines that Virat Kohli is very soon going to have his hands on the coveted trophy. He feels that the skipper won't even retire till the time he doesn't have an ICC trophy in his cabinet.
Virat Kohli is already a very big player: Singh
"Any captain would like to have that achievement. Winning the T20 World Cup in 2021 would be brilliant. It will not make Virat Kohli very big, he's already a very big player, but yes, it will add on to his legacy of being a World Cup-winning captain. With the kind of team we have, I don't think Virat Kohli will leave without any trophies. The time is very near where Virat will be lifting the World Cup, maybe the T20 one or the next one," said Singh as quoted by India Today.
The off spinner's statements came days after BCCI president Sourav Ganguly unveiled the stylish 2021 ICC World T20 trophy. The mega event is scheduled to see the light of the day in India, where teams will fight for the huge glory.
Follow us on Google News