The value of team India's jersey to be decided soon
Updated - Mar 7, 2017 1:02 pm
61 Views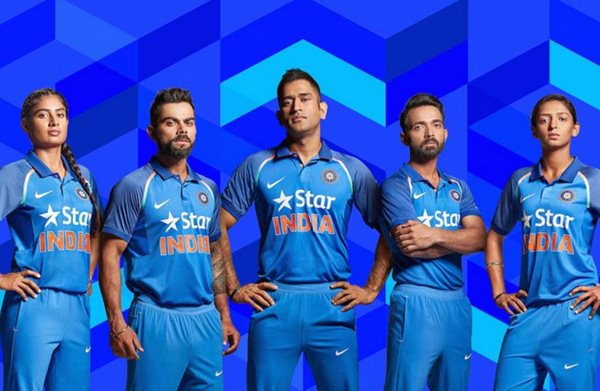 Follow us on Google News
The value of the Indian team's jersey rights will soon be decided in the Mumbai office of the Board of Control for Cricket in India. The BCCI will open bids for the jersey rights of the Team India and the four bidders in the race are Paytm, Vivo, Oppo and DBS Bank. Sources in BCCI have said that another party has also taken the tender, and as per rumour mill, that company is Reliance Jio.
BCCI has fixed Rs 2.2 crore per match as the base price and will hope that the winning bid will cross the all-time high of Rs 3.34 crore which Sahara paid before it ran into trouble with the BCCI management in 2012. The current rights holders, Star, pays Rs 1.92 crore per match. The Star management confirmed that it will not bid to retain its rights but has taken the Invitation to Tender document.
Citing 'lack of clarity' on the game's future, CEO of Star India Uday Shankar was quoted as saying by the Times of India saying: "We have been very proud that our name is carried on the jersey of team India. But given all the uncertainties, we have decided not to bid for it again. The commitments being asked for are too onerous without any clarity".
Star India took over the role from Sahara India group in December 2013. Their logo was first displayed on the Indian jersey in the tour of New Zealand in January 2014. The new rights will be for a period of five years (April 2017 to March 2022).
"Interest has been shown by four parties. We have no knowledge if a tender, picked by an agent, was on behalf of Jio. We're confident the price will reach new heights," said a BCCI official.
The tenders opened at 12 noon today and the new sponsors of the jersey shall be announced soon.
Follow us on Telegram