There's enough up and down movement in the MCG pitch: Shane Warne
Kerry O'Keefe also spoke about the pitch and its likeliness to catch the batsmen off-guard.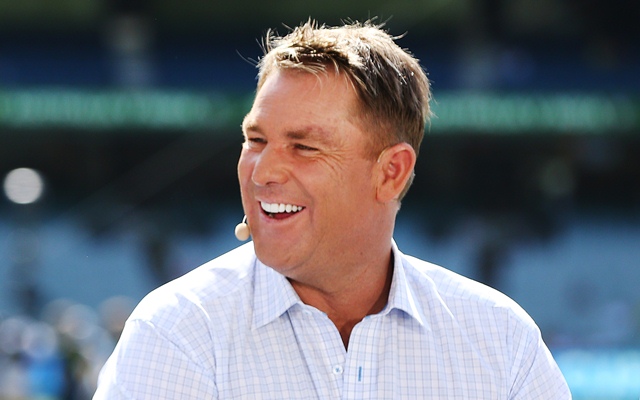 In the Boxing Day Test at MCG, it was Virat Kohli who decided to bat first on winning the toss, Team India put up a total of 443/7 on the board before declaring the innings. While the pitch seemed flat in the beginning, it has started showing some movement slowly. It wasn't lateral movement but uneven bounce that is likely to ring alarm bells in the Australian dressing room as well.
The hosts after fielding for almost 170 overs batted for six overs before stumps on Day 2. While India didn't get a wicket, the latest pitch reports sound positive for the visitors. Kerry O'Keefe is of the view that the pitch might catch batsmen off-guard. Even former spin wizard Shane Warne suggested that a result is likely with the way this pitch is behaving.
Jasprit Bumrah is going to be a real factor here
O'Keefe asserted that things are likely to get worse tomorrow for the batting team. He felt that the Australian batsmen will have a tough time dealing with Jasprit Bumrah. Describing the unevenness of the pitch, O'Keefe stated that batting will become more difficult with time. Australia will be chasing in the fourth innings which is also a point worth noting.
"I think batting is going to get nasty tomorrow. Bumrah is a real factor but there's up and down. It's going to get lower and lower and it's the one that goes down one minute and then hits you in the fingers the next, it's going to cause trouble," he was quoted as saying by Fox Cricket.
There's enough up and down movement in the pitch
Shane Warne was confident of the game producing result. However, Warne remarked that he would've preferred more movement for the pacers from the pitch.
"I think there will be a result in this pitch. I think there's enough up and down movement, but I still would've liked to have seen on day one a bit more pace, a bit more seam and the ball to do something for the quickies," Warne said.
[interaction id="5c21c8b22a8a2d3d12aa14ef"]