There's no risk to the 2021 T20 World Cup over tax exemption: BCCI
India had to confirm about the exemptions by May 18.
Updated - May 28, 2020 12:07 pm
194 Views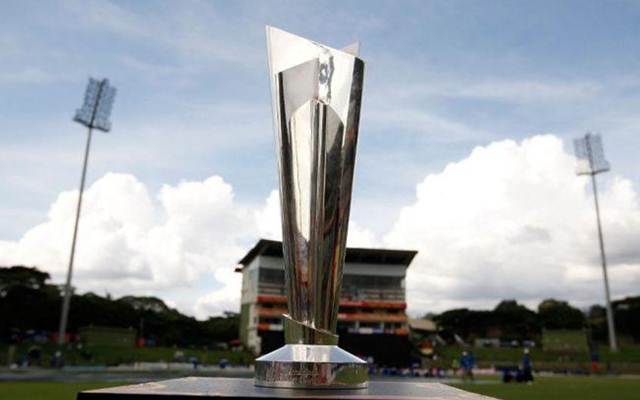 The Board of Control for Cricket in India (BCCI) has confirmed that India are not at risk of losing the hosting rights for the 2021 edition of the T20 World Cup. The world's richest cricket board has failed to get a tax exemption for the tournament. Hence, it was learned that the International Cricket Council (ICC) threatened to shift the mega event away from India over the same issue.
As per the agreement, the BCCI had to confirm to the ICC by May 18 that they had secured tax exemptions. However, Arun Singh Dhumal, the BCCI treasurer, stated that negotiations are still underway and sounded confident of coming to a solution.
BCCI treasurer gives assurance
"There is no risk to the tournament. That is a work in progress. We are discussing it with the ICC and we'll resolve it," Dhumal was quoted as saying in The Times of India (TOI).
Back in 2016 India hosted the World T20 and the ICC withhold a sum of money from India's share of revenue. This time around, the situation isn't expected to be any different.
"There are certain timelines within the agreements that we collectively work towards to ensure we can deliver successful world class events and continue to invest in the sport of cricket," an ICC spokesperson told.
"In addition to this the ICC Board agreed clear timelines for the resolution of the tax issues which we are guided by," he added.
India have successful played hosts to a number of world tournaments. Apart from the T20 World Cup, they have also, successfully, hosted the Champions Trophy and the 50-overs World Cup.
In the meantime, the 2020 T20 World Cup has reportedly been postponed. The mega event was scheduled to take place in October-November this year. However, the coronavirus pandemic seemed to have played spoilsport. The COVID-19 has led to postponement of a number of series.
An official announcement on the matter is expected to take place after the ICC meeting on Thursday, May 28. It's also been known that the Indian Premier League (IPL) could take place during that phase. India are also scheduled to play a bilateral series in Australia later this year.