Thilanga Sumathipala names two 1996 World Cup winners part of the match-fixing scandal
Two of the names mentoined were the ones who set the pace for the generation of Sri Lankan cricket.
Updated - Jul 30, 2018 5:39 pm
568 Views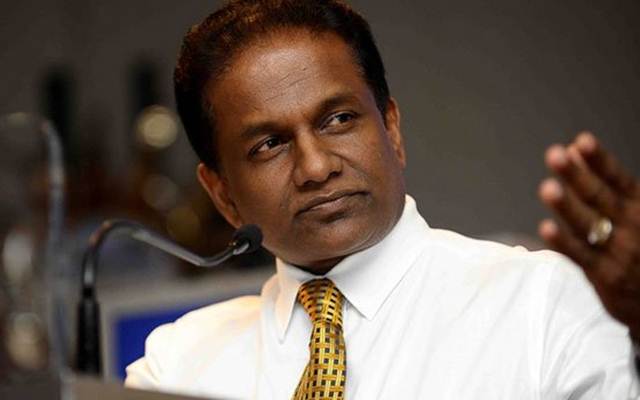 Follow us on Google News
Former Sri Lanka Cricket (SLC) President  Thilanga Sumathipala made a startling revelation on Sunday, in which he revealed the names of the cricketers who were the first players from the country to be involved in match-fixing scandal. The most shocking and surprising part of the revelation was that the two cricketers named by Thilanga were part of the 1996 World Cup winning Sri Lankan team.
The Arjuna Ranatunga-led Sri Lanka team were crowned the champions of the 1996 edition of the World Cup played in Pakistan, India and Sri Lanka. They defeated the Australian team in the final to win the title at the Gaddafi Stadium, in Lahore, Punjab.
Who are the two names involved in a match-fixing scandal?
The former SLC President revealed that Arjuna Ranatunga and Aravinda de Silva are the first two Sri Lankan cricketers to be involved in match-fixing scandal. Ranatunga was the captain of the 1996 World Cup winning Lankan team and Aravinda was the vice-captain of the squad. The former SLC boss mentioned that the two former Sri Lankan cricketers were alleged to have taken 15,000 dollars to fix matches.
"Arjuna and Aravinda were the names mentioned, they were alleged to have taken 15,000 dollars from someone named Gupta," said Sumathipala in front of the media at the north-central town of Anuradhapura as quoted by TOI.
He revealed that during his reign, his SLC administration was blamed several times for not investigating the complaint of alleged match-fixing against Ranatunga and de Silva. The following statement by Sumathipala is also an aftermath of Ranatunga's earlier statements made against him in the past. Ranatunga had earlier made some allegations and accused Sumathipala's family to have connections with some of the bookies. He also blamed the former SLC President for his corrupt management of the game which led to the downfall of the board.
The former World Cup-winning skipper's brother Nishantha, who was one of the two rivals for the SLC President post, had earlier filed a court case to stay the May 30 elections of SLC during the time when Sumathipala was ready to redeem his position. The Minister of Sports of the country has appointed a Competent Authority to manage the SLC, till the next elections.
[interaction id="5b5b0c2396df4276afb02017″]
For more news alerts, follow CricTracker.com.
Follow us on Telegram