Thisara Perera reaches out to SLC after Lasith Malinga's wife Tanya accused him of meeting the Sports Minister
Perera highlighted the need of concentrating on World Cup.
Updated - Jan 30, 2019 4:33 pm
12.5K Views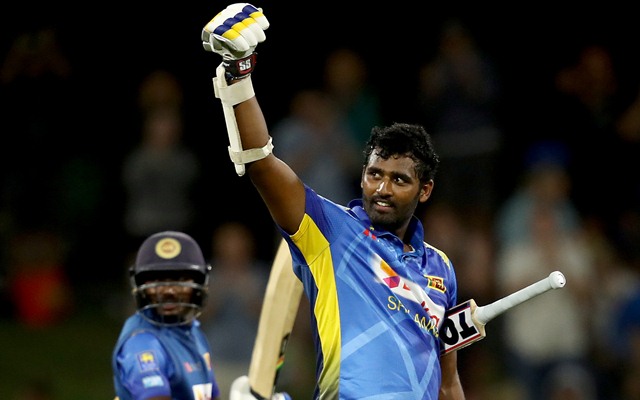 Follow us on Telegram
Controversy and Sri Lankan cricket are going hand in hand at the moment it seems. While the team isn't doing well on the field and off the field controversies are also not stopping. Recently, the recently appointed Lasith Malinga's wife Tanya Perera accused the all-rounder Thisara Perera of meeting the country's Sports Minister to secure his place in the side. However, Perera has quashed all such allegations and has asked Sri Lanka Cricket (SLC) to intervene in the matter.
Earlier this month, Tanya had targetted Sri Lanka's best player at the moment in a Facebook post and claimed that Perera secured his place in the team in a meeting with Sports Minister. Not amused by the same, Perera, in response, had defended himself pointing at his excellent record in 2018.
Moreover, he had also said that the team has become the laughing stock in public due to such things. "We have become the laughing stock of a whole country all because of one person's personal vendetta," Perera had written.
Perera's letter to SLC
Thisara Perera, in a bid to highlight the issues, has written a letter to Sri Lanka Cricket (SLC) according to a report in EspnCricinfo and has requested them to intervene in the matter. He clarified of feeling offended after the national captain's wife's accusations and that too on social media.
Moreover, Perera has also added that the dressing room environment hasn't been great ever since then and stressed the importance of the team concentrating on World Cup at the moment.
Here are the excerpts of the letter:
When these kinds of accusations are made by the incumbent captain's wife on social media, it is hard to prevent the general public from believing and further slandering me in various ways.
"There has been a general sense of unease in the dressing room ever since [the Facebook post] and to be honest the environment was rather unpleasant for the youngsters especially when two senior players were not on the same page. We cannot play as a team with friction. The leadership's role is to create stability and unity within the team even before one could start with a game plan. In this instant I regret to say we had none of the above."
"We are at the verge of the World Cup. Our focus and attention should be on performing well at it instead of bickering over social media on pointless issues. This team is in dire need of steady leadership and guidance. Importantly, and environment of unity is needed… These issues need rectifying ahead of the World Cup. The leadership and seniors of the team must set the example for this.
"We have become the laughing stock of a whole country all because of one person's personal vendetta. This is not something to be taken lightly, especially at a time like this. I humbly request SLC to intervene and help us overcome our difference and move forward with a renewed confidence and sense of unity."
Follow us on Google News