Three Sri Lankan cricketers under ICC investigation for match-fixing: SL Sports Minister
However, SLC contradicted Sports Minister's statement.
Updated - Jun 4, 2020 10:30 am
1.2K Views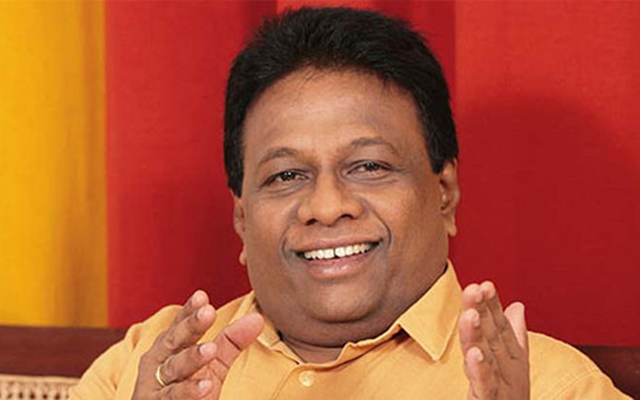 Sri Lankan Sports Minister Dullas Alahapperuma revealed a shocking report on Wednesday. He informed that at least three cricketers are being currently investigated by the International Cricket Council (ICC) for match-fixing allegations.
Even though the sports minister gave such huge information, he strayed away from taking the names of the players who are involved in this investigation. He didn't even inform whether the players are currently active or retired international players. He expressed his sorrow and apologized for the act committed by the players.
"We are sorry to see that sports had fallen short of discipline and character," he said, as quoted by India Today. After the announcement from Sports Minister, Sri Lanka Cricket (SLC) clarified that none of their current players is involved in the ICC investigation.
Sri Lanka Cricket (SLC) clarifies that three players are former cricketers
"SLC strongly believes that what the honourable minister actually mentioned was about an investigation launched by the ICC anti-corruption unit against three former Sri Lanka players and not the current national players," an SLC statement said.
Last month another case had brought bad light to the Sri Lankan cricket. In May 2020, Shehan Madushanka, who has played one ODI and two T20Is for the national team was arrested. It was reported that Madushanka was arrested for allegedly being in possession of heroin and then suspended him from all forms of cricket.
He was carrying over two grams and 700 mg of heroin with his friend when he was detained in the town of Pannala by Police. He was detained by the Sri Lankan police because of his possession of the drug. SLC subsequently took heavy action on him by suspending the fast bowler's contract.
Talking about the drug charge, the Sports Minister expressed his sorrow. Alahapperuma said, "it was sad and the country had placed high hopes on him."
The Sri Lanka national team hasn't performed up to the mark at the international level in recent times. The sports minister said that the government has started looking at the way how they can develop cricket standards across the country. He said that focus will be to increase the standards of school level cricket. The main reason behind Sri Lanka's downfall at the international level has been pointed at the lack of quality players coming from the schools.
At a recent meeting with Prime Minister Mahinda Rajapaksa, greats such as Mahela Jayawardene, Kumar Sangakkara and Sanath Jayasuriya highlighted the need to resurrect cricket at the grass-root level.