'Throwing stones with limited understanding' – Matthew Hayden silences critics of India's COVID-19 tackling
Matthew Hayden is unhappy with the critics regarding India's handling of the COVID-19 situation.
Updated - May 21, 2021 12:19 pm
1.2K Views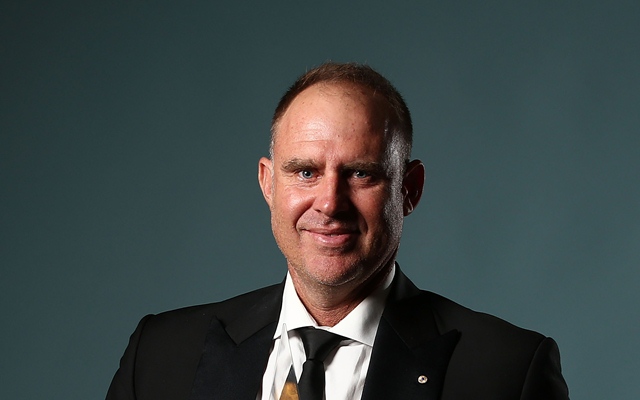 Follow us on Google News
Former Australia opening batsman Matthew Hayden penned an emotional and moving note for India who are currently battling the second wave of the COVID-19 pandemic. In his note, Hayden didn't mince words and stated the obvious facts about how a nation with a 136.64 crores population is still doing a great job than most countries with less population.
In his blog, the former hard-hitting batter has urged the world to not make any mean comments and pass on any judgment without knowing the facts. Hayden is mighty impressed with the Indian government's successful handling of the situation and has lauded their efforts during these difficult times. Hayden has traveled to India a lot during his playing days and also worked as a commentator during the Indian Premier League.
The 49-year-old's connection with India is a known fact as he always shares pictures on his social media handles speaking about the country's rich heritage, culture, and diversity. In fact, Hayden considers India as his second home.
Matthew Hayden lavishes praise on India's handling of the COVID-19
"I just felt sympathetic to a country that has personally given me so many lessons more than anything," Hayden told CNN-News18 in an exclusive interview. "I have often described to people all over the world that whenever I am in India, there's this special connection that I have with the broader community of people, not just cricket lovers but people right across (India) that have this vibrancy and this life and commitment to excellence."
"Coming from that place, I felt so upset and also frustrated. Some of the challenges that India were facing (compared to other countries)," he added.
Hayden is shocked as everyone else as to how the country is in silent mode. The 49-year-old also stated that how the people of India are always generous and compassionate towards others. Hayden is optimistic about the change in the situation and is hoping to see the same old joyful India soon.
"India is a comprehensive society with so many layers to it, Language, religion, different foods even. Simply just throwing stones with limited understanding, I felt very strongly about it. But I also understand that coming from this side of the fence that it is very difficult to understand until you have seen and I just feel privileged to have been in India as a traveler and as a brother and sister for almost three decades. I have a privileged position on that," the 49-year-old concluded.
Follow us on Telegram