Tim Paine and The Blackest Eyes
Porcupine Trees' Steven Wilson once said that human psychology is fascinating as it's hard to get a grasp of. Paine's case may not be any different. Or is it?
Updated - Nov 22, 2021 10:39 pm
397 Views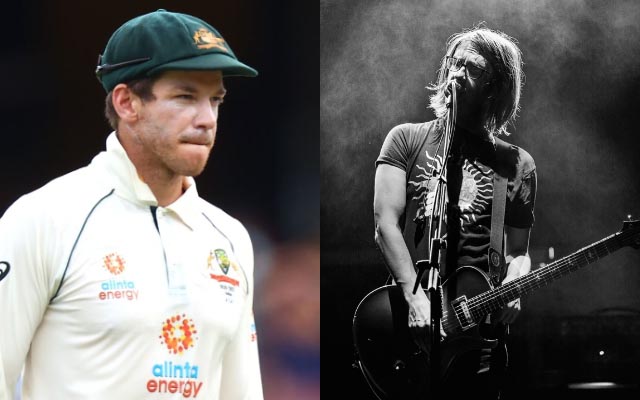 Follow us on Google News
Back to Square one! Four years. FOUR YEARS of resurrection act has come to nothing. One moment of madness. ONE. And it's back to where it all began in 2018. Steve Smith, almost on his haunches, cried out loud, in regret, in remorse, in pain, and most importantly, GUILT. The scenes of Smith's father standing behind his back, consoling his son, are still pretty much afresh, aren't they?
The sound of his cries still reverberates. Such was the gravity of the incident. Australian cricket was on its knees, sinking in quicksand after the Cape Town ball-tampering fiasco. Come 2020, and nothing much has changed. 2018 saw an Aussie skipper letting lynched and 2021 isn't any different either. Smith shed tears publicly back then; now it's Tim Paine's turn. Oh Paine, what have you done!
The secrets in Tim Paine's garden-shed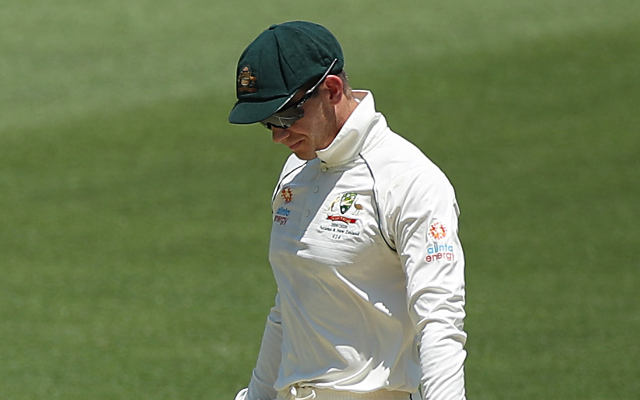 If one happened to listen Steven Wilson's 'Blackest Eyes', one would know that it's based on 'Happy Like Murderers' a biography of two British serial killers – Fred and Rose West. Wilson had said that it's not the usual serial-killer biography as it's written from the perspective of a victim. As per the Porcupine Tree singer, people are most fascinated by things they find the hardest to understand.
Wilson found human psychology fascinating because he's yet to come to terms with the subject. He found it hard to fathom as to how someone could have so little empathy for another human being that they literally "use them like a toy". It's hard to understand Paine's psychology – he was one year into his wedding with Bonnie, his wife. Then came the moment of utter madness and hara-kiri.
It was the day when his inner conscience was dead and buried, albeit momentarily. But that one moment of idiocy might just have put a stain on him for the entirety of his life, leave alone his cricket career. Paine stepped down as the Australia Test skipper, but how could he step down from the dreadful feeling of guilt and remorse? How could he step down from the questions of What ifs?
The 'Paine' Tim caused to Australia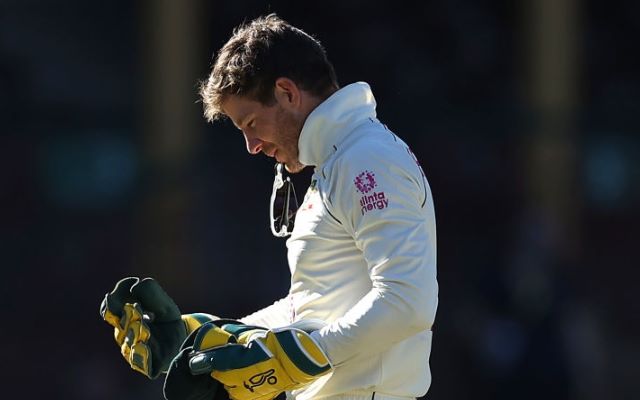 When he took over as Australia's Test skipper from Smith in March 2018, Paine was expected to re-create Australia's image in the cricket world. Ahead of the 2019 Ashes, he promoted the 'handshake gesture' to indicate that 'Spirit of Cricket' exists in the books of cricket in Australia. Although their overall image was far from being brought back to life, the process was well and truly underway.
Hope wasn't dead yet. Australia lost matches, but kept inching towards a bright and respectful future. Paine, at the age of 34, was starting to reinforce faith into the game's followers that Australian cricket was ready to be humble and polite. Although the Aussies strained to find victories, Paine had got the team back on its feet. Smith's return also helped his cause to some extent.
But what now? Just when the world seemed to be a beautiful place for the Kangaroos, Lady Luck shut her eyes on them. The act, as described by Paine in the dreaded press-conference, didn't match the standards of an Australian Test captain. Not by any stretch of the imagination. What happens to them now? After Paine, who can they next trust to again build their reputation from the scratch.
The steep climb
First and foremost, Cricket Australia has the task of picking a new skipper before the home Ashes. While Pat Cummins seems to be an obvious choice, already being the team's vice-captain, nothing concrete about their new skipper has come to the fore. The new skipper will also be under quite a bit of pressure to continue Australia's Test winning streak against England at home since January 2011.
Just a fortnight remains for the start of the Brisbane Test on December 8 and the hosts have plenty to ponder about. Brisbane might be Australia's fortress, but it's the same fortress that India breached back in January. It was Paine, who was at the receiving end of India's brilliant showing. As of now while winning games should remain a priority for Australia, restoring pride is of high importance as well.
Amidst the chaos in Australian cricket, the question remains- Where does Tim Paine go from here? Will he ever play don the national colours? Leave aside the Aussies, will he ever wear the Tasmania jersey after what has panned out? Have we already seen the last of Paine in any jersey? Time and Almighty might have the answer.
Follow us on Telegram