TNPL 2018: Dindigul Dragons coach thinks Ravi Ashwin is the most promising player in the team
TNPL is a great platform to play because the reach is tremendous with live telecast.
Updated - Jul 9, 2018 9:00 pm
386 Views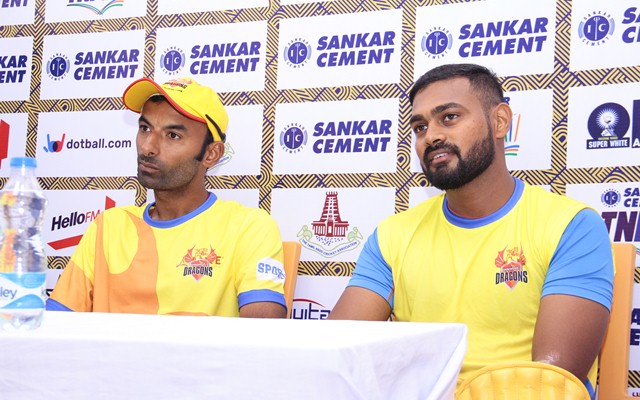 Follow us on Telegram
Media Interaction with Guru Kedarnath, Assistant Coach:
How is the team composition like?
We have taken as many all-rounders as possible because basically a player shouldn't be one dimensional, being able to perform only with the bat or the ball. We wanted to have some combinations that will help us have depth in the batting line up. We went into the draft keeping this aspect in mind and we believe we have selected the team with right combinations.
Who are the 2 Outstation Players that have been drafted into your team?
We have Arpit Vasavada (Saurashtra) and Hanuma Vihari (Andhra Pradesh), both being all-rounders and they both can be handy with off-spin.
Will you have more all-rounders in the playing XI? 
Yes, in a T20 format it is always better to have depth both in the batting and bowling departments. Because, if a bowler or a batsman is having a bad outing on that particular day we can balance that when we have more all-rounders. Also, this will work when we need the firepower in the crucial overs to win games.
Who are the promising players in DD?
Obviously R Ashwin, he has been a very promising player for Team India too. Apart from him, we have Jagadeesan who has been performing well in the past couple of seasons and he is most likely to lead the team in the absence of R Ashwin. Also, we have Chaturved, Anirudh Sitharaman, Mohammed, Rohit who are expected to perform well this season.
Ruby Trichy Warriors Thoughts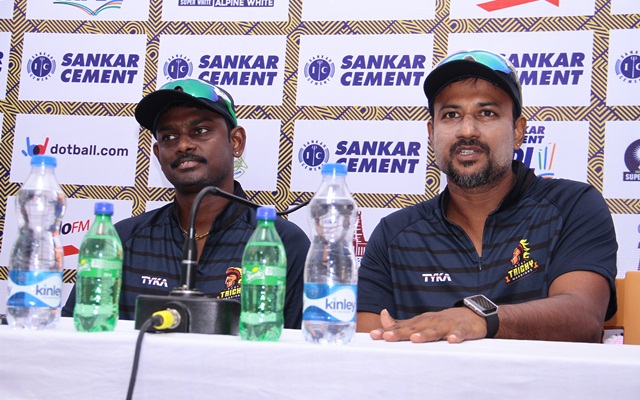 Media interaction with Hemanth Kumar, Batting Coach and Vasanth Saravanan, Senior Player:
Q. What difference do you see between the team you had played last season and the team you are currently part of?
Vasanth Saravanan: Both the teams' game plans are different because the coaches and the management are different. When I played for CSG last year I had a different experience with Hemang Badani and this year we have Ajay Kudua And Hemanth Kumar with RTW and the experience here is different. However, I enjoy both.
Which are the players do you have huge expectations upon?
Hemanth Kumar: There are a few batsmen and bowlers we have huge expectations upon. We have 2 very good openers Inderjith and Bharath Shankar who have been retained and they have performed very well in the last season as well. This year we have Vasanth, Suresh, Ganapathy (all-rounder) joining the team and two left-arm spinners Vignesh and M S Sanjay as well. Also, Sonu Yadav has shown some promising performances in the U-19 circuit this year. So these are some players from whom we expect some big performances this season.
Q. How important is TNPL for the players with RTW playing the season opener?
Hemanth Kumar: Every year TNPL has been an eye-opener for many players and in fact, many players even did go on to play for IPL as well. It's a great platform to play because the reach is tremendous with live telecast on Stars Sports. The players believe that anybody can play anywhere if they perform well in TNPL and so everybody is looking forward to doing well in this tournament.
What do u think about the pitch conditions? Is it any different from what it was last year? 
Hemanth Kumar: Just like last year it is very breezy out in the middle this time too. During the first half of the tournament, the wicket is good for batting in Tirunelveli. As the tournament progresses, with more matches being played, the wicket tends to slow down. Since we are playing the first game here, we are expecting a good score.
Follow us on Google News