Top 10 cricket controversies of 2020
From Mushfiqur Rahim to Mohammad Amir, here are the top 10 cricket controversies in 2020.
Updated - Dec 21, 2020 1:47 pm
11.8K Views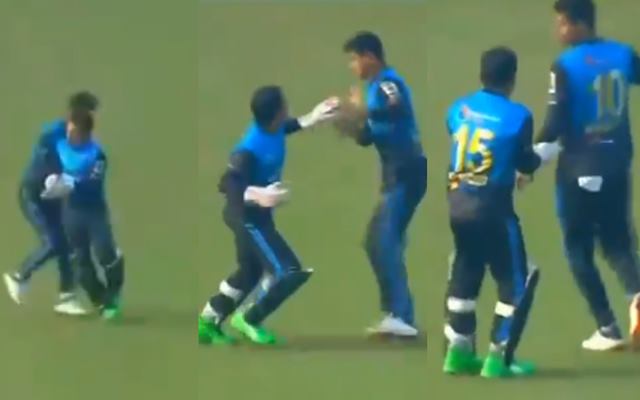 The year 2020 was a really amusing and perilous year in all regards, and drama unfolded everywhere as the coronavirus tightened its grip on everything, including cricket, which also saw some really unusual events happening in the limited amount of time that it was played this year.
The fans and the experts saw it all. From on-field tussle to a full-blown tweet battle, things raged on as everyone stood and watched the events unfold. While there were a lot of debates regarding these happenings, the game carried on and powered through these hiccups. Now, as the year comes to an end, here we have a look at the top 10 cricket controversies that 2020 brought along.
Here are the top 10 cricket controversies of 2020:
10. Racial discrimination allegations by Thami Tsolekile
Cricket South Africa has had its share of troubles with racial discrimination discussions popping up in its cricketing circuit and just when everyone thought it was done and dusted, the former South African wicketkeeper, Thami Tsolekile came up with another allegation regarding racial discrimination being prevalent in the country's cricket set up. It was not done there, the allegations involved the current Director of Operations of CSA, and the country's ex-captain, Graeme Smith.
The allegations from Thami on Smith were that the latter did not give him enough chances in the team while Thami was playing. While on a radio interview in August, Tami Tsolekile had accused Smith of not including him in the team while being the captain, especially on a 2012 Tour to England.
Smith was quick to respond, as soon after statements surfaced, Smith went on record to share his version of the story, where he completely denied having taken any racially motivated decisions during his tenure and the call to not pick Thami or any other player in the team was nothing but a move for the betterment of the team. He also added that he was never in charge of the selections and only his opinion was taken into account and he did not have a definite say in any matter regarding team selection.