Top 20 players to watch out for in IPL auction
Get every cricket updates! Follow us on
20) Shaun Marsh : After taking the first edition of IPL by storm, Marsh cooled off in subsequent editions. The Orange Cap winner in IPL-I still remains a hot property and can win the match all by himself on his day. After playing for KXIP since the first edition, now might be the right time for him to make a shift to a bigger team and win some trophies. It remains to be seen if KXIP would use their right-to-match card and buy back the player or else would go for another option at top of the order.
19) Cheteshwar Pujara : With an average over 65 in tests, Pujara is one of the most exciting if not the best young player in the test circuit. But his credentials in the limited over formats is yet to be proved. After playing for RCB in the previous editions and also opening along side Gayle in a few matches, this might be the right time for him to step up further and establish himself also as a good T20 batsmen. Though not known for his power hitting, he might play the anchor role which is most often played by players like Rahul Dravid and Kallis.
18) Jacques Kallis : Speaking of a player suited to play the anchor role, we arrive at the cricketer who is in fact the true anchor for a team. In his prime, Kallis might be the first player on the team sheet, around whom the team would be built. But with every year his skills seem to be diminishing and now finds himself in need for a new team after KKR didn't opt to retain him. Recently retired from test cricket, he seems hungry to prove to the world that he still has in him what is needed to take his side across the winning line. Along with his ever reliable batting, his bowling is an undisputable asset and can take some good catches in the outfield if it is required.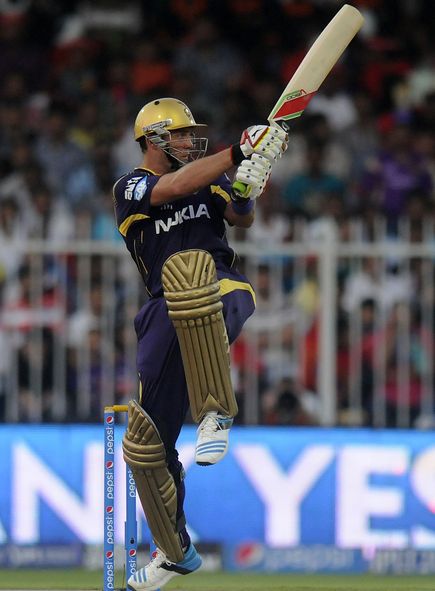 17) Murali Vijay : Stylish opener Murali Vijay is one of the few Indian International players available in this year's IPL auction. After being retained by CSK after IPL-3, VIjay finds himself down the pecking order in the CSK line up courtesy to his poor performances in last year's edition. But now after performing well in South Africa, the Indian batsman will surely attract a good number of suitors. Franchises will definitely remember that Vijay on his day can be unbeatable and can score runs freely against any kind of bowling and this was evident in IPL-V play offs where he score a priceless hundred against DD to fire his team into the finals.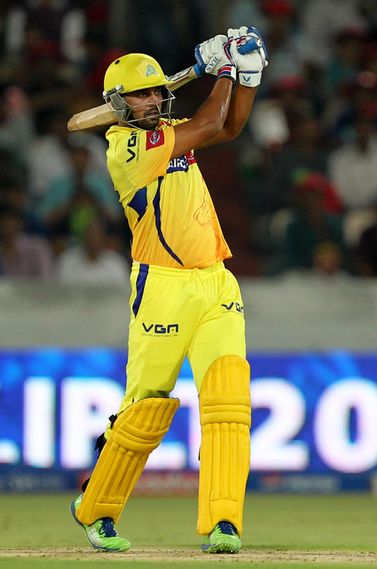 16) Corey Anderson : Not many knew who Corey Anderson was a few weeks ago but now he is a household name for many and might attract quite a good number of bidders in the IPL auction. After smacking the fastest century in ODI cricket a fortnight ago, Corey Anderson will be hot property and might get a good amount of money in the IPL auction. A middle order batsmen who can smack around the park and a handy left arm pace bowler makes a good all-rounder for an IPL team especially given the dearth of quality Indian all rounders.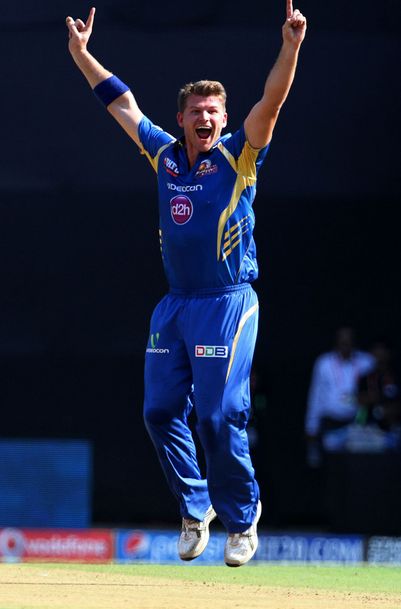 15) Irfan Pathan : Talking of Quality Indian all-rounders, we arrive at a name who can be the closest to an all-rounder in Indian cricket presently. After taking the cricketing world by storm, Irfan Pathan slowed down due to various injuries and made a comeback last year in the World T20 and impressed with his new-found control and his ability to slog the ball. After being with the Daredevils in the last 3 years, Pathan will surely look forward for a new beginning in his quest to cement his place for the World Cup travelling Indian team. Many teams will want to buy him given his huge fan base and all-rounder capabilities.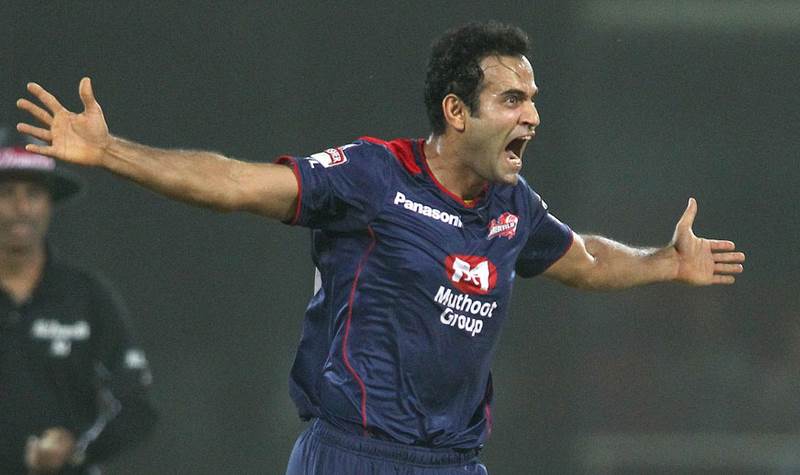 14) Quinton De Kock : De Kock was considered for bigger things since his debut for the U-19 South Africa team. But he failed to justify his talent on the international stage and had to face repeated failures. But all of these changed this year when South Africa faced Pakistan in UAE. De Kock, with his new-found confidence scored a scintillating century and continued this fine form against India, where he scored 3 consecutive ODI centuries. Though still untested on turning tracks, he still will be an exciting player to watch and would most probably be retained by SRH using the right-to-match card. If they don't do it then surely there would be a good fight for this 21-year old batsmen.
13) Pragyan Ojha : Ojha was a key bowler in the Deccan Chargers team that won the 2nd edition of IPL in South Africa and remained an important cog in their team set up for the subsequent years. But all of these changed with the arrival of Amit Mishra as he got transferred to Mumbai Indians. Even there he failed to pin down his position in the team as Harbhajan Singh was preferred over him. Now is the right time for him to prove his previous teams that he still is an important spinner in the IPL and get back to the top of the pecking order. A miserly bowler who can tie down even the most dangerous hitter and a wily spinner, he will surely create interest among a few teams in need for spinning options.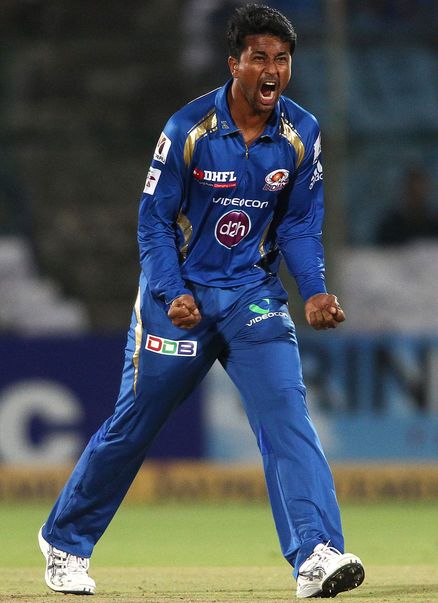 12) Steve Smith : Another Aussie in the list is the latest sensation Steve Smith who impressed everyone with his big hitting and fielding skills during his time with the now defunct Pune Warriors team. Steve Smith was the only bright spot in PWI's disastrous campaigns in the last 3 editions of IPL and many people still remember his superman type jump on the boundary to stop six against KKR. He impressed during the recent Ashes series too which is further going to enhance his reputation as a quality player. He also in one of the few Aussie players who face spin comfortably and these qualities will definitely fetch him a high price in this years auction.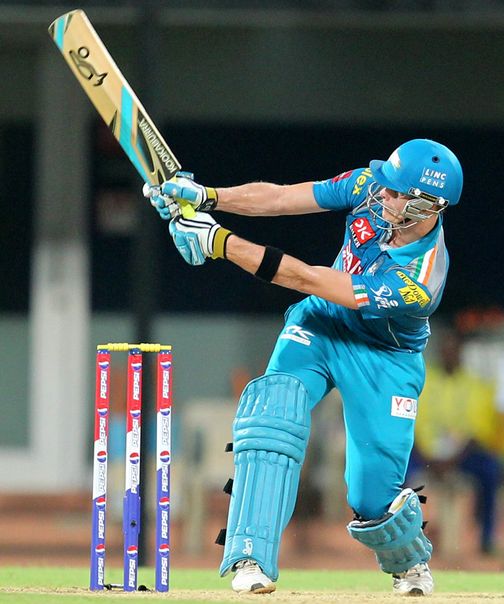 11) Virender Sehwag : After featuring for DD in the first 6 seasons, Sehwag now stands at cross roads in his career. This attacking opener who was the only player retained by DD earlier has experienced severe dip in form and now finds himself out of the national team and struggling to score runs even in the Ranjis. But the fact remains that on his day he can destroy any bowling line up and can win the match single-handedly. But he needs to be more consistent if he wants to fetch a high price in the auction. Also given his huge fan base, smaller franchises might target him to improve the sizes of their fan bases.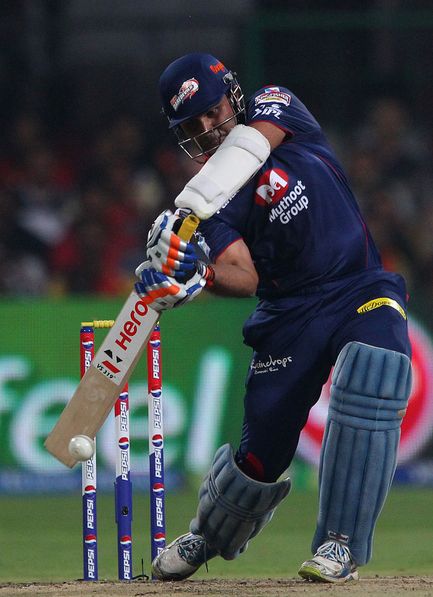 10) Yuvraj Singh : Indian all-rounder Yuvraj Singh was the star of the PWI team when they were formed in 2010. But his performance in the IPL has been synonymous to PWI's performance. Back then Yuvraj was the most anticipated player in the auction given his incredible performance in the World Cup but now the world has changed for the stylish left hander. After batting with cancer and being in and out of the team, he now finds runs hard to get by and his bowling has lost its charm too. But franchises will definitely look for a turn around in his fortunes and want him in their team given the fan base he has and also being an Indian international.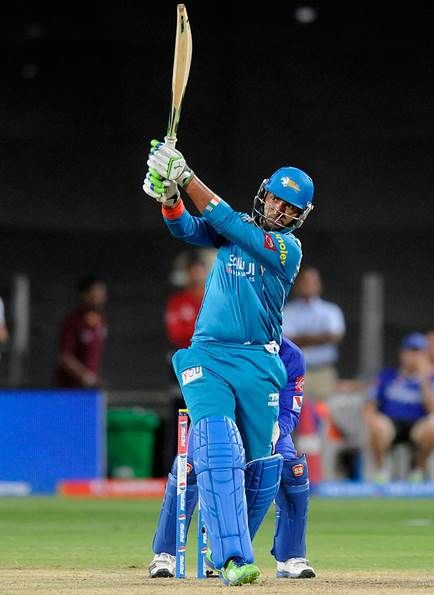 9) Dwayne Smith : Mumbai Indians opener Dwayne Smith was one of the key reasons why Mumbai won their maiden IPL title last year. Despite an underperforming Sachin, Mumbai got good starts frequently thanks to some big hitting from the West Indies batsmen. And who will have forgotten his 14 runs in last 3 balls against CSK which won them a thriller last year. Dwayne Smith will most probably be retained by Mumbai using their right-to-match card or else he will be fetching a high price from other teams. Whatever might be the case, he will generate enough interest among the franchises for sure.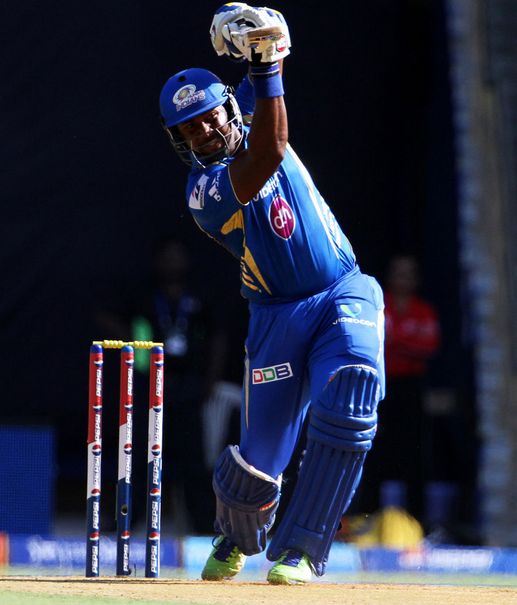 8) Dinesh Karthik : Dinesh Kaarthik racked up 500+ plus runs in last year's edition and was subsequently selected for the Indian team that won the Campions Trophy last year. But his performances dipped throughout the year and failed to get himself retained by the franchise despite being a key figure in their line up. But now he again stepped up and scored good runs in the ranjis to garner enough interest within the franchises. It's a known fact that Kaarthik is the second best wicket keeper in India after MS Dhoni and a host of franchises will want to buy him in this year's auction.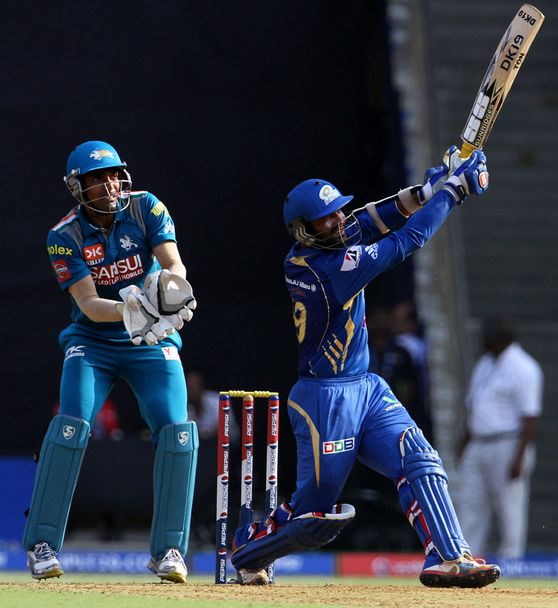 7) Mohit Sharma : A relatively unknown bowler before last year's IPL, Mohit Sharma shot to fame during last year's edition with his impressive displays with the new ball. He can seam the ball both ways and can hold a tight line to restrict runs in the opening overs. But he too like Kaarthik lost his charm in the later part of the year as he was found out of depth with his death bowling. But none of that matters in T20's where he can bowl continuously 4 overs at the start and can pick a few good wickets to contain the opposition.
6) Morne Morkel : The purple cap winner in IPL-V, Morne Morkel finds himself in the auction despite being one of the good performers for DD during the last 3 seasons. This lanky pacer from South Africa can generate enough pace even from the dry Indian surfaces and can make the batsmen struggle. In addition to his bounce, he can fire good yorkers during the death and can restrict runs alongside taking crucial wickets. Teams who are in need of good fast bowlers will bid for him in the auction and there is no doubt that his talent will create enough fight among the franchises in the auction.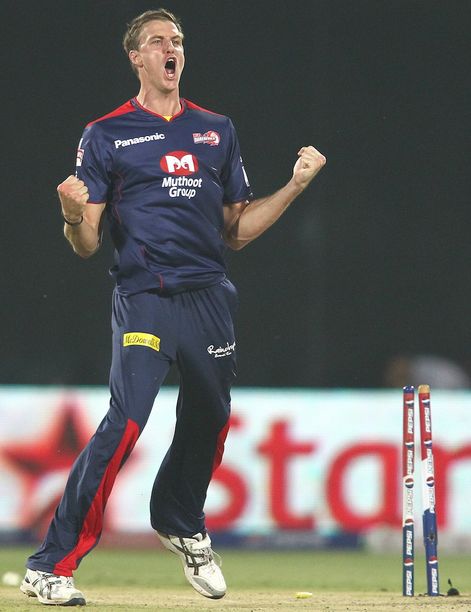 5) David Warner : Aussie pocket rocket David Warner comes at number 5 in the list of players to watch out for in this year's IPL auction. David Warner was part of the DD team and was most likely to be retained by the franchise but was later rejected as DD retained none of their previous players. Warner is the modern class of opener who would attack the opposing bowlers from the very first ball and if he gets it right, he can take the match away from the opposition within a few overs. Warner will surely attract a host of franchises given his exploits in the previous editions of IPL and will be a key player for any team that buys him in the auction.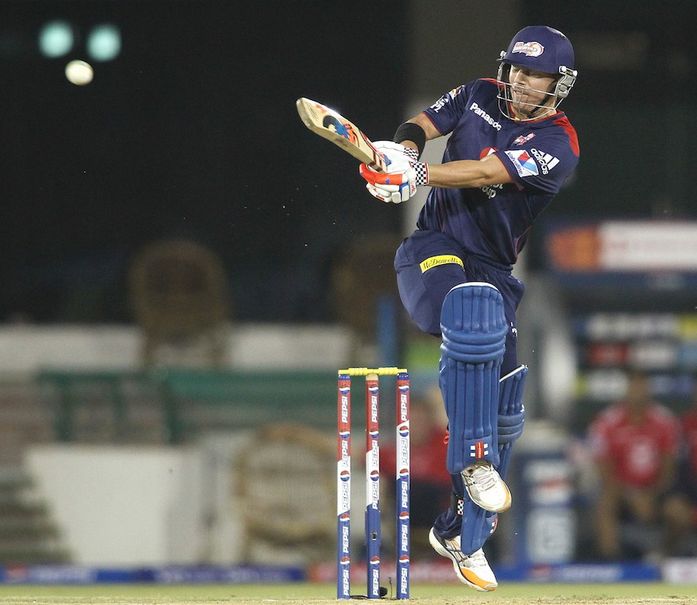 4) Mohammad Shami : Latest Indian bowling sensation Mohammad Shami is yet to prove himself in IPL but after performing magnificently on the international arena few would doubt his skills in the shorter version. He is in the class of very few Indian bowlers who possess genuine pace and at the same time generate enough movement of the surface to make life awkward for the batsmen. Franchises who want quality Indian bowler in their side will surely look for him in the auction and no doubt his talents will secure quite a good amount in the auction.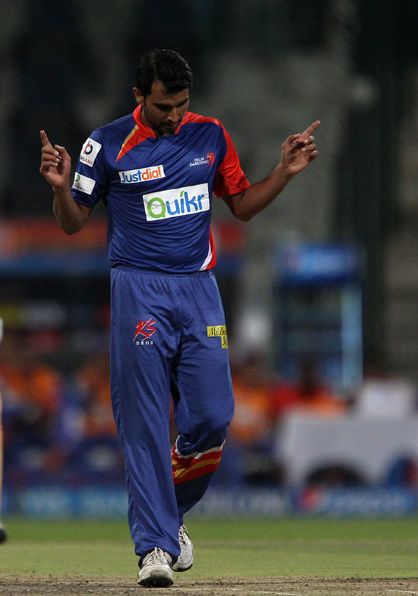 3) Amit Mishra : IPL's second highest wicket-taker finds himself not retained by SRH after 3 successful campaigns with the team. Though it cannot be said that SRH ignored him completely as they will most surely want to use their right-to-match card to get him back into the side. Amit Mishra on his day can be unplayable given his deceiving flight and turn he generates from the Indian surfaces. Last year he along with Karan Sharma formed a formidable spin partnership that fired SRH to victories despite having a very weak batting. If SRH doesn't want him back, then a host of other franchises will be waiting to get the services of the lg spinner.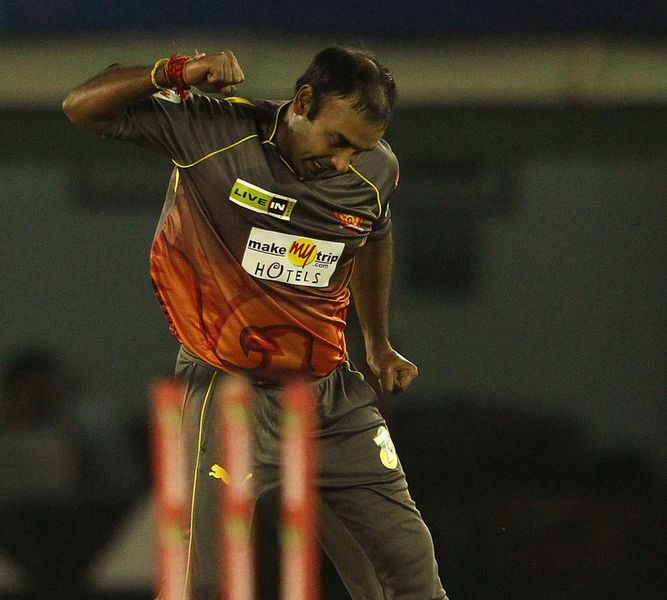 2) Mike Hussey : Last year's Orange cap winner Mike Hussey still remains one of the hottest property in IPL despite being retired from International cricket. He outscored big hitting Gayle last year and took his team all the way into the finals where they stumbled against Mumbai. Hussey most likely would be retained by the CSK franchise using their right-to-match card and if at all they would deem him surplus to their requirements, he will have a good demand given his immense batting skills and also being an experienced player who can share his knowledge with the other youngsters in the team.
1) Mitchell Johnson : Man of the series of the recently concluded Ashes series comes at no 1 list and is without doubt the hottest player in the IPL auction. After destroying England with his fiery pace and short pitched bowling, franchises might want to have him in their side rather than facing him. Not just the Ashes but this left arm pacer has fired in the recently concluded edition of IPL as he out-shown Malinga in the Mumbai Indians bowling line up and won them to their maiden IPL title. It remains to be seen if Mumbai would use their right-to-match catch for him or not but the certain thing is that which ever team buys him at the auction will surely have a potent attacking weapon in their armoury.