Top 5 batsmen dismissed most times for LBW
Updated - Sep 10, 2014 11:52 am
411 Views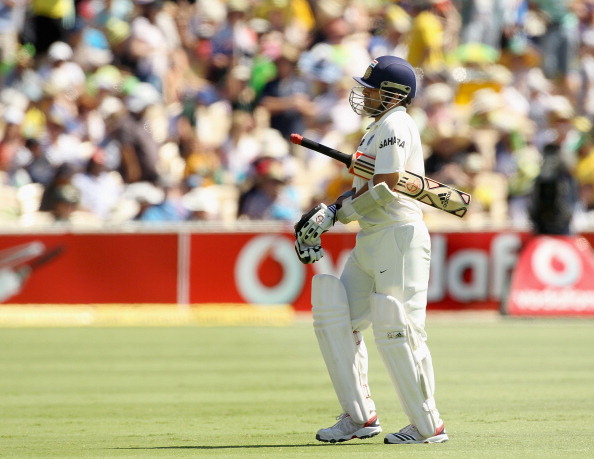 Follow us on Telegram
Leg before Wicket is called when a batsman has his legs in front of the wicket and the balls hits his pads but, not his bat. The batsman is expected to be playing his shots with the bat and when he uses his legs to do that it is termed LBW.
The batsmen who have been dismissed in similar manner for most number of times in test cricket feature in the 'Top 5 batsmen dismissed most times for LBW'.
It includes almost all the big batting names you might have heard of in test cricket. At number 5 in this feature is Shivnarine Chanderpaul. The West Indian who plays with an un-orthodox batting posture makes him prone to LBW's if he misses the delivery. He has been dismissed 38 times in similar fashion in his test career.
Next in the list at number 4 is English wicket-keeper batsman Alec Stewart who played for England cricket team in the 90's. Alec got out LBW 40 times in his test career as a batsman for England.
The bottom two is followed by Australian batting star the punter Ricky Ponting. Ponting the Aussie skipper is also among the most capped players along with having a huge number of runs behind his back. Apart from that he also among the batsmen to be out LBW for the most number of time with his 41 dismissals.
At the second position is England bating great Graham Gooch who played 20 years of cricket in the English uniform. He was a batsman with strong technique and footwork still he got out 50 time LBW in his career.
The guy who is at the top by getting out most times LBW in test cricket is none other than Sachin Tendulkar. The player with innumerable batting records behind his name is also the one to have played most number of test matches. Sachin with the number of games he has been a part of as well as being a 5 ft 5 inch tall fellow was always in the line of getting out leg before wicket. All this added up for him to get out           51 times in the same manner most by any cricketer.
A tabular form of the same follows:
No.NameCountryNumber of times dismissed
| | | | |
| --- | --- | --- | --- |
| 1 | Sachin Tendulkar | India | 51 |
| 2 | Graham Gooch | England | 50 |
| 3 | Ricky Ponting | Australia | 41 |
| 4 | Alec Stewart | England | 40 |
| 5 | Shivnarine Chanderpaul | West Indies | 38 |
*All stats updated till 10th September 2014.
Follow us on Google News