As a tribute to Anil Kumble, Ravichandran Ashwin to retire after reaching 618 wickets
If I get to 618, that will be my last Test match: Ashwin
Updated - Oct 21, 2017 1:38 pm
1.9K Views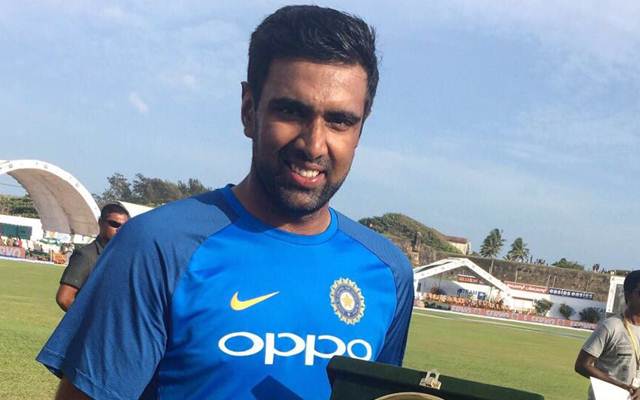 Follow us on Telegram
India's mainstay in Tests as far as spin is concerned, Ravichandran Ashwin, recently went on record to claim that he is ready to step down from Tests if he manages to reach 618 wickets as a tribute to his idol Anil Kumble who has 619 Test wickets to his name.
In the 52 matches Ravi Ashwin has featured in, Ash already managed to clinch a whopping 292 wickets at a strike rate of 52.45 which is better than that of Kumble who reached his tally of 619 from 132 matches at a strike rate of 66. Which means, there are high chances of Ashwin breaking Kumble's record provided he is fit, inform, and plays that many matches.
That said, Ashwin has no intentions of overhauling Kumble's tally as he revealed, "Definitely not. I am a big fan of Anil Kumble and he has got 619 wickets. If I get to 618 wickets, I will be very thankful too and, and if I get to 618, that will be my last Test match," according to an interview with Gulf News.
"Rangana Herath is one of my role models. I think he is a fabulous bowler. He just overcomes limitations every single day. Age does wear the body out over a period of time. As far as Herath is concerned, he just keeps proving that he is a champion cricketer and he can use pressure to his good advantage," commented Ravichandran Ashwin who joined the 400-Test wicket club recently.
On him being rested for limited-over cricket
"I don't have an answer to that because resting [a player] and making decisions are definitely not something that I can comment on because I am not the one that is in charge and I am not the one who is responsible for making these decisions. So very clearly, as far as I am concerned, every day is about being better than what you have been previously," concluded Ashwin.
Follow us on Google News