'Truth is powerful' – Manoj Tiwary rejoices as Supreme Court orders CBI probe in Sushant Singh Rajput's case
Wednesday came up with some relieving news as the late actor's case was passed on to CBI by Supreme Court.
Updated - Aug 20, 2020 10:44 am
599 Views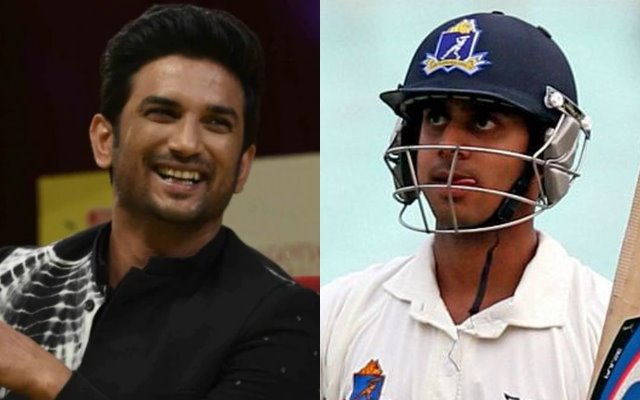 Follow us on Google News
Indian cricketer Manoj Tiwary remains quite serious about putting forth his opinions on political and societal matters going on in the nation. He is quite vocal in expressing his frustration on social media too when some unjust actions are weaving around. The recent case of Sushant Singh Rajput shook the nation to its very core, and when new angles started unfolding every day, the mystery deepened. There was a long nationwide protest in order to demand a CBI investigation in his case.
With further investigations, the name of Rhea Chakraborty started coming in the limelight where she carried allegations of being connected to his death. Sushant's parents lodged an FIR at their native place Bihar, but the proper investigation couldn't take place as matter fell under the jurisdiction of Maharashtra police. With nation pointing finger on Mumbai Police to deal the matter, there was a turf war between police officials of Bihar and Maharashtra.
However, Wednesday came up with some relieving news as the late actor's case was passed on to CBI by Supreme Court. In the same light, Tiwary expressed his happiness and took to Twitter to share a tweet which he captioned as, "Been feeling d same happiness right now as I did when I scored a century for my country. It only goes to show that truth always has a way of coming out. I have always said what I felt is right."
Been feeling d same happiness right now as I did when I scored a century 💯 for my country. It only goes to show that truth always has a way of coming out. I have always said what I felt is right👍 #CBITakesOver

— MANOJ TIWARY (@tiwarymanoj) August 19, 2020
It is a victory of Sushant's true fans: Manoj Tiwary
In another post, the cricketer put his photograph with a candle in hand and captioned it as "Truth is powerful and it prevails It's a victory for all his true fans who all were fighting from the first day itself #CBITakesOver #CBIForSSR."
Truth is powerful and it prevails 👍
Its a victory for all his true fans who all were fighting from the first day itself 👏 #CBITakesOver #CBIForSSR pic.twitter.com/TzsCWmqWJL

— MANOJ TIWARY (@tiwarymanoj) August 19, 2020
Talking about voicing opinions on matters of national concern, the Bengal lad told Sportskeeda earlier, "I personally feel that people should obviously come out. As a public figure, we have responsibility. Our honest fans and lovers expect a lot of things out of us. They expect us to not only come out on the field and do well but at the same time when important issues come in our country, they expect us to come out and have a say."
Follow us on Telegram