Twitter lashes out at Gautam Gambhir for calling Virat Kohli 'lucky' in terms of leading RCB
"He has been very lucky and should rather thank the franchise that they stuck to him," Gambhir had said.
Updated - Mar 19, 2019 12:56 pm
19.1K Views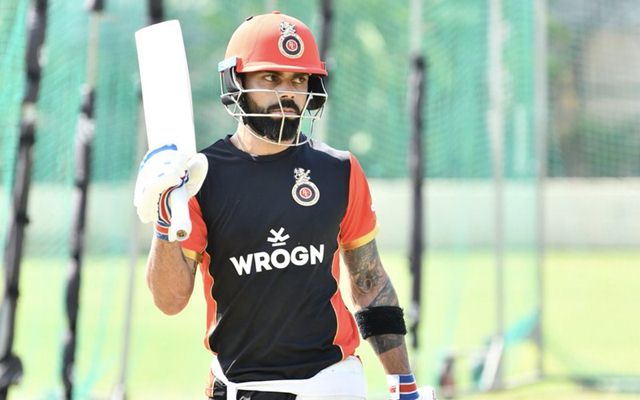 The 12th edition of the Indian Premier League (IPL) is all set to get underway on March 23. The loyalties start getting divided among the fans during the T20 extravaganza and the season opener will only witness the blockbuster clash between the Chennai Super Kings (CSK) and the Royal Challengers Bangalore (RCB). While MS Dhoni's men will look to defend the title, the RCB will be hoping to put up a better show in quest of winning the trophy for the first time.
Despite having some of the superstars of the shortest format, the Virat Kohli-led franchise is yet to lay their hands on the silverware. Amidst all this, the RCB has stuck to Kohli as the leader of the team and even the Indian captain has been loyal to them. However, the former India cricketer Gautam Gambhir came up with a statement on Monday which hurt the sentiments of a lot of fans.
He felt that Virat Kohli was lucky to be leading RCB over the years despite failing to win the trophy even once. "He has been part of RCB and captaining RCB for the last seven to eight years and he has been very lucky and should rather thank the franchise that they stuck to him because not many captains have got such a long run where they haven't won a tournament," he had said while speaking on the show.
Kohli not a tactful captain
Gautam Gambhir also went on to say that Kohli doesn't make a great captain while also pointing out that he hasn't won a trophy while at the helm so far. Gambhir himself won the elusive trophy twice in 2012 and 2014 while he was with the Kolkata Knight Riders and felt that the captaincy records only speak for the leader of the side.
"I don't see him (Kohli) as a shoot captain or a tactful captain. And he hasn't won the IPL. So ultimately a captain is only as good as his record till the time you don't win the IPL," he had further added.
In the process, Gambhir has disappointed the Indian and especially RCB fans. They have criticised him severely on social media for his comments and lashed out at him over the same.
Here are some of the reactions:
India won an overseas Test & ODI series in Australia, SA & NZ under that captain which supposedly lacks tactics. Enough for him, will take that captain anyday over someone like Rohit at least. And give a bad team, even Dhoni would fail to give you results, no captain would.

— Akshay Sharma (@akshaypasu) March 18, 2019
Really? If Kohli leaves rcb, any team will have him as captain other then csk & mi.

— b (@burhanqutub) March 18, 2019
I respect u @GautamGambhir sir n we know d relationship between u n our champ..Bt tay doesn't mean compare his ability of captaincy on d basis of ipl…N even u r well aware of the new records he has build up for d Indian team as a captain to boost on

— Chaukidaar Pratibha#Viratian❤️Die hard Namobhakt ❤ (@PRaaj2000) March 18, 2019
@GautamGambhir useless fellow for reason..#Kingkohli always Great!!😎

— Thalapathy Virat Praveen (@mafiapraveen) March 19, 2019
Budhape me sathiya gya hai @GautamGambhir 👿 and rcb ko virat ko Thanks bolna chachie virat nhi hota To rcb ko koi puchta b nhi 😡😡😡😡

— Garima (@I6arima) March 19, 2019
Gambhir should keep his opinions to himself only😏😏no one is interested to listen to his shitty thoughts

— Viratian🤗 (@riy9453) March 18, 2019
I really respected Gambhir sir due to his extraordinary dedication to the sport. But this sort of destructive cricticism is not acceptable. After his retirement, all he has done is blame and criticise Dhoni, Kohli, Shastri. Didn't expect this from him. #IPL12 pic.twitter.com/LGdtH35fRV

— Maheshmello (@cheeku_243) March 18, 2019
Another ex Cricketer now a hypocrite expert
We Indian fans are used to about this

— 🐰 (@RiyaM_17) March 18, 2019
VK probably has the best captaincy win loss record in each format but he is being judged for not able to win IPL..! 😂

— Indianism (@Indianism08) March 18, 2019
[interaction id="5c8fbad3f115e05639e10d91″]