Twitter launches #CricketTwitter, a global campaign for passionate cricket community
Twitter will also provide premium content from sports broadcasters.
Updated - Sep 16, 2021 4:17 pm
375 Views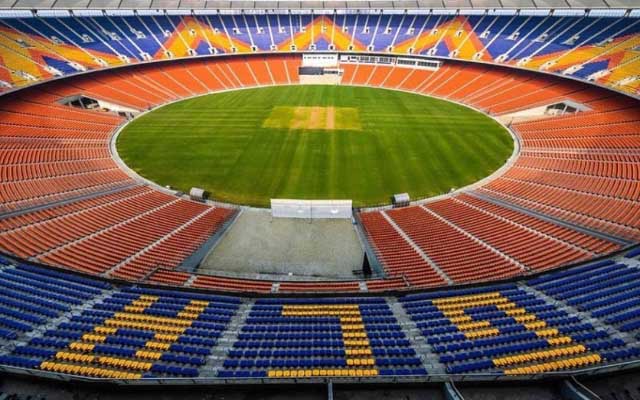 Follow us on Telegram
With a view to strengthening the ardent Indian cricket community, the microblogging website Twitter is set to launch a global campaign "#CricketTwitter" from September 16 with custom emojis that can be activated by tweeting with hashtags like #CricketTwitter.
The initiative has received widespread appreciation from cricket fans across India, also because the campaign supports Hindi, Bengali, Gujarati, Kannada, Malayalam, Odia, Punjabi, Tamil, Telugu and Urdu.
Announcing the initiative, Twitter India posted through their official account: "Emoji alert! It's time for #CricketTwitter bole toh #क्रिकेटट्विटर, #ક્રિકેટટ્વિટર, #ਕ੍ਰਿਕੇਟਟਵਿੱਟਰ, #کرکٹٹویٹر, #ক্রিকেটটুইটার, #క్రికెట్ట్విట్టర్, #କ୍ରିକେଟ୍ଟ୍ୱିଟର, #ക്രിക്കറ്റ്ട്വിറ്റർ, #கிரிக்கெட்ட்விட்டர், #ಕ್ರಿಕೆಟ್ಟ್ವಿಟರ್. Howzzat?"
Welcoming the initiative, Indian Premier League franchise Chennai Super Kings tweeted: "Welcoming the #Crickettwitter with an open blade! Helicopter A S(t)weet way to celebrate the game #WhistlePodu #Yellove", while former India player Anjum Chopra wrote: "Cricket connects all languages. Join the community with #CricketTwitter. The ride begins with #IPL2021 #UAE. See you…"
Revealing the primary motive behind the new campaign, Priya Nixon, Sports Partnership Manager at Twitter India, said: When fans turn to the service to participate in cricket action on Twitter, we are always looking for new ways to help fans participate in these conversations. #CricketTwitter enhances Twitter's second-screen experience by highlighting the best cricket conversations and facilitating engagement and engagement. "
"69 per cent of all people in Twitter India classify themselves as a cricket fan and 30 per cent describe themselves as a huge fan," the Hindu Business Line quoted Twitter as saying.
"All matches played across the upcoming cricket league season will have dedicated event pages where people can follow the latest updates from the games in one place," Twitter said.
"Fans will be able to stay tuned into what their favourite teams, players and experts are tweeting, and also view premium video content from Twitter's partners," it said.
Twitter will also provide premium content from sports broadcasters, as it has "has partnered with several publishers and broadcasters to bring exclusive sports content to audiences on the service," the report said.
Further, the launch of Twitter Spaces will enable the user to host/join ongoing live audio rooms. The users can also create or follow existing lists dedicated to cricket.
Emoji alert! It's time for #CricketTwitter bole toh #क्रिकेटट्विटर, #ક્રિકેટટ્વિટર, #ਕ੍ਰਿਕੇਟਟਵਿੱਟਰ, #کرکٹٹویٹر, #ক্রিকেটটুইটার, #క్రికెట్ట్విట్టర్, #କ୍ରିକେଟ୍ଟ୍ୱିଟର, #ക്രിക്കറ്റ്ട്വിറ്റർ, #கிரிக்கெட்ட்விட்டர், #ಕ್ರಿಕೆಟ್ಟ್ವಿಟರ್ .
Howzzat? pic.twitter.com/afu9AzVjZL

— Twitter India (@TwitterIndia) September 16, 2021
Follow us on Google News