Twitter Reactions: Australia come out from the dead to clinch series finale
The 212-run stand for the 6th wicket that began in the 17th over lasted until it went down the wire and got broken only in the 48th over.
Updated - Sep 17, 2020 10:24 am
2.1K Views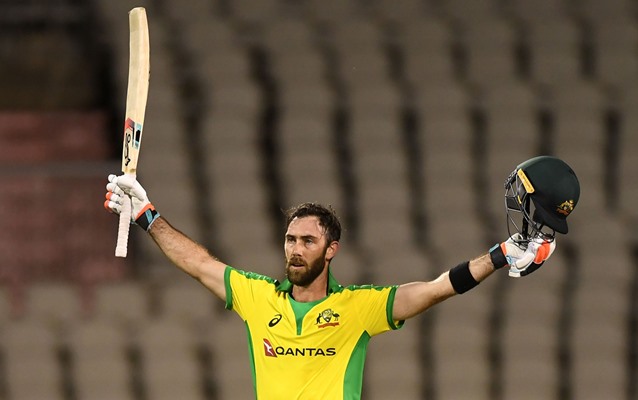 England had a historic summer by all standards. They brought cricket back to life in a marred, pandemic-stricken world and did so with some character. In a cap full of feathers for the achievements of their board, one for the team would certainly have been having an unblemished record after registering wins over West Indies, Ireland, and then Pakistan.
England was within touching distance of making it. They must have, in all probability, thought that their proud and long streak of not losing a bilateral ODI series at home running since 2015 would not be dented, when they had sent half of their opposing team's men in the hut at a score of 73 on the way of chasing 303.
The hosts could not have asked for anything better when they themselves were reduced to 96 for 4, however, the hero from the first game, Sam Billings, joined Jonny Bairstow, who slammed his 10th century, to stitch a 114-run stand to ensure that Australia was not chasing anything below run-a-ball.
Twin tons sail Australia
The 5th wicket stand was crucial after the top-order jolts given to England, where Mitchell Starc shell-shocked Jason Roy and Joe Root in the first couple of deliveries of the opening over and pushed them to a dismal 0 for 2. After Bairstow's commanding 112 from 126 and a subtle 58 from Billings, a brisk contribution from Chris Woakes, who got himself involved in a couple of crucial partnerships down the order with Tom Curran and Adil Rashid, led England to post 302 for the loss of 7 wickets.
Australia must have been disappointed that they were unable to capitalise on the kind of start that they got with the ball. Twin tons to Glenn Maxwell and Alex Carey dragged them out from a precarious situation to seal the match and series victory. Maxwell, for the second time in the series, played a talismanic knock; if it was alongside Mitchell Marsh in the first ODI, it was Carey this time around. He started cautiously before he showed his repertoire of free-flowing shots, whereas his partner exploited the crucial chance through his anchoring century.
England were rather shoddy in the field and dropping or letting go the two men – Maxwell and Carey – who went onto make centuries must pinch them for quite some time. Carey was on 9 when he holed to Adil Rashid at third-man, but much to Jofra Archer and his team's misfortune, he had overstepped. Maxwell got a life when he was 6 short of his half-century. He edged a slower one from Rashid to Jos Buttler, who failed to hold onto it.
Last moment hiccups
The 212-run stand for the 6th wicket that began in the 17th over lasted until it went down the wire and got broken only in the 48th over when Maxwell top-edged a wide delivery by Adil Rashid that Tom Curran pouched at short third-man after making a juggle.
The other centurion, Carey, followed suit and courtesy some amazing athleticism of Mark Wood, who dived and tumbled to complete an eye-catching catch at third-man, England was able to dismiss him to raise Australia's beats for a short while before Mitchell Starc and Pat Cummins joined hands to cross the winning line.
Here's how Twitter reacted:
I believe in fighting the good fight but wait till the day after and I will get back to you on this. I would like to give a day to myself.🙏 https://t.co/2LJufUNAnX

— Ashwin 🇮🇳 (@ashwinravi99) September 16, 2020
"Be In your limits, Sir" #EngvAus pic.twitter.com/JbeIKWYXV0

— Mon (@monicas004) September 16, 2020
Aussies have done it all..grabbing defeat frm jaws o victory..but this time they've pulled it off literally frm jaws o defeat..quite a remarkable run chase against Old Enemy..importantly World Champions..Great job Australia..commiserations England..Good Crkt..Thx Both teams..!!

— Bishan Bedi (@BishanBedi) September 16, 2020
Great win by the boys.. Outstanding performance and what a partnership at the end. Never easy chasing! The boys won the most important part of the tour 🤣.. Series win in 50 over cricket 😎👍 #AUSvENG #ODI #Cricket #Australia #england https://t.co/heh32M4ZIg

— Damien Martyn🏏 (@damienmartyn) September 16, 2020
Well done @CricketAus and @englandcricket to get a great series up and going in these tough times! As always a close and well fought contest!! #cmonaussie

— Ryan Harris (@r_harris413) September 16, 2020
What way to wake up. Well done @AaronFinch5 @CricketAus @Gmaxi_32 and Alec Carey. A phenomenal team performance and a beauty of a cameo Mitchell starc

— Brad Hodge (@bradhodge007) September 16, 2020
This guy. ⭐️ https://t.co/O83ozERyS7

— Callum Ferguson (@calferguson12) September 16, 2020
Superb win from @cricketcomau in many ways…
Winning chasing under pressure, 💯's for @Gmaxi_32 & Alex Carey (lock them in and forget) and the consistency shown from Adam Zampa. #ENGvAUS

— Tom Moody (@TomMoodyCricket) September 16, 2020
So good to see @Gmaxi_32 showing his class once again! The cricket community really do under appreciate him here in Aus. We will miss his genius once he retires.

— ben dunk (@bendunk51) September 16, 2020
Congrats to the @cricketcomau for the series win in the UK . Great comeback well played to all players and staff 👍👏👏@AaronFinch5 @davidwarner31 @stevesmith49 @Gmaxi_32 . Great 💯 Maxy and Alex and well done Bowlers .

— Darren Lehmann (@darren_lehmann) September 16, 2020
I am disappointed that I couldn't keep my eyes 👀 open for that finish! Amazing match by two quality sides. Now I need to see the highlights via Abu Dhabi….what are the chances? 😬😬

— Lisa Sthalekar (@sthalekar93) September 17, 2020
This is only the fourth time in Joe Root's ODI career that he's bowled eight overs on the bounce. Two of the other three times were also against Australia. #EngvAus

— The CricViz Analyst (@cricvizanalyst) September 16, 2020
Adam Zampa has dismissed the opposition captains in six out of ten ODIs played in 2020! (Morgan x 3, Kohli x 2, Williamson x 1) #ENGvAUS

— Sampath Bandarupalli (@SampathStats) September 16, 2020
Probably THE best run chase I have ever seen!!! Absolutely incredible 😱😱😱 well deserved @CricketAus 🙌🏻 https://t.co/78tKcc9j2F

— Marizanne Kapp (@kappie777) September 16, 2020
Well played Australia!! Great Series win!! 👏🏻👏🏻👍🏻👍🏻

— Dean Jones AM (@ProfDeano) September 17, 2020
Helluva game to cap off men's international cricket summer in England. #EngvAus

— Mazher Arshad (@MazherArshad) September 16, 2020
Glenn Maxwell is absolutely brilliant at cricket

— Ben Jones (@benjonescricket) September 16, 2020
😃🏆😃 #ENGvAUS pic.twitter.com/WpNtwnCYyl

— ICC (@ICC) September 16, 2020
GO YOU GOOD THING! #ENGvAUS pic.twitter.com/yPrNqdAowv

— Adam Collins (@collinsadam) September 16, 2020
What a ball from…Joe Root!! 💫

Golden Arm 🤩

Scorecard/Clips: https://t.co/m1COueGfgA#ENGvAUS pic.twitter.com/qVihDBgMky

— England Cricket (@englandcricket) September 16, 2020
Different coaches, same stories.#ENGvAUS pic.twitter.com/084syp0GXd

— 𝓢𝓮𝓱𝓻𝓲𝓼𝓱 🇵🇰 (@itsmeSehrish) September 16, 2020
Finished? Nah mate.

England vs West Indies (womens)
Rachel Heyhoe Flint Trophy
Bob Willis Trophy
T20 Blast

PLENTY of cricket to come this summer…and that's just in England.

— Aatif Nawaz (@AatifNawaz) September 16, 2020
What an end to the cricket this summer.
Well done to all players, ECB, broadcasters, NHS and everyone else who I haven't named.

Getting a season done and with such quality cricket is something to be so proud of!

Everyone won! 🙏🏽

— Kevin Pietersen🦏 (@KP24) September 16, 2020
Joe Root to David Warner in ODIs

Innings – 2
Runs – 3
Balls – 6
Dismissals – 2#EngvAus

— The CricViz Analyst (@cricvizanalyst) September 16, 2020
England were unbeaten for 13 bilateral series in a row. Their last ODI series defeat was in India in January 2017. And last time they lost at home was in September 2015. #EngvAus

— Mazher Arshad (@MazherArshad) September 16, 2020
Most runs in an ODI after the fall of 4th wicket:

456 – #ENGvAUS, Manchester 2020
449 – Asia XI vs Africa XI, Chennai 2007
431 – Australia vs New Zealand, Pune 2003

— Sampath Bandarupalli (@SampathStats) September 16, 2020
Good sportsmanship from Mitchell Starc. Warned Adil Rashid instead of doing a Mankad #ENGvAUS pic.twitter.com/jg58e6DgLY

— Saj Sadiq (@Saj_PakPassion) September 16, 2020
#EngvAus pic.twitter.com/FRGDMiTOuZ

— Vithushan Ehantharajah (@Vitu_E) September 16, 2020
Wicket off the first ball of the match and scoring winning runs in the same ODI:

Dougie Brown vs WI, 1997 Sharjah
MITCHELL STARC vs ENG, 2020 Manchester#ENGvAUS

— Sampath Bandarupalli (@SampathStats) September 16, 2020
For every 6-7 failures Maxwell will play one such high impact innings. So he stays. For every 6-7 failures Stoinis, Marsh and Wade will fail the 8th time. Australia still need to solve that all rounder puzzle. Really happy for Carey who has shown his ability to adapt!! #AUSvENG

— Gaurav Sundararaman (@gaurav_sundar) September 16, 2020
David Warner has been dismissed at least once in ODIs by every member of England's current bowling attack. #EngvAus

— The CricViz Analyst (@cricvizanalyst) September 16, 2020
Thank you to West Indies, Ireland, Pakistan and Australia for an incredible summer of cricket.

Thank you to all those behind the scenes who made it possible.

Thank you to our supporters and everyone who shares our love for this great sport.

❤️🏏 pic.twitter.com/Q42yGcfymz

— England Cricket (@englandcricket) September 16, 2020
Fitting end to #England's international summer. The Carey-Maxwell show wins it for #Australia. Starc to start it off and Starc to finish it off in the final ODI. Thanks for the entertainment @windiescricket @Irelandcricket @TheRealPCB @CricketAus @englandcricket. #ENGvAUS

— Manoj Dimri (@manoj_dimri) September 16, 2020
Glenn Maxwell is the fastest to 3000 runs in ODIs in terms of balls. He has taken only 2440 deliveries. Previous record: Jos Buttler (2533 balls). #EngvAus

— Mazher Arshad (@MazherArshad) September 16, 2020
Well done to the ECB for organising an entire summer of cricket. This meant so much to us, given the circumstances. Cricket is still a joy in any situation. Sports. 👏🏻

— Manya (@CSKian716) September 16, 2020
What a game … One of the great ODI partnerships … what an end to the men's Bubble … Great effort by all players involved … the drama we have seen this summer has been incredible … thanks for listening & watching @bbctms !!

— Michael Vaughan (@MichaelVaughan) September 16, 2020