Twitter Reactions: Brendan Taylor propels Kandy Tuskers to an easy win with a classy half-century
While Gunathilaka stood firm from one end, he got absolutely no support from his fellow batsmen.
Updated - Dec 1, 2020 11:01 am
32K Views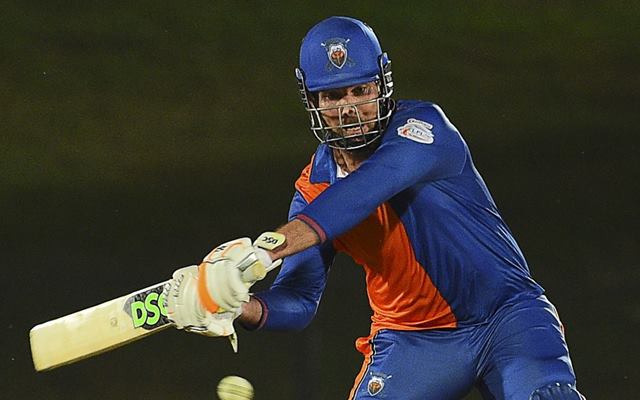 Follow us on Google News
After the heroics of Perera in the first game of the day, it was then time for the second match of the day. It was a game between two teams who were yet to open their account. They had lost both the matches they had played till now. It was an encounter between the Kandy Tuskers and the Galle Gladiators.
Galle won the toss and elected to bowl first. They were looking to make some early inroads and restrict the Tuskers side to a score as low as possible. However, this did not happen. They were able to take only one wicket in the powerplay as the Kusal Perera-led side scored 67 runs.
The Gladiators' bowlers struggled to get wickets consistently and as a result all batsmen at least got starts. The two main scorers though were Kusal Mendis and Brendan Taylor. The former made 49 runs in 30 balls while the latter scored 51* in 35. They helped their team reach 196 runs at the end of their 20 overs.
Danushka Gunathilaka's efforts go in vain as the Gladiators lose by 25 runs
Chasing 197, the start was always going to be very crucial. While Gunathilaka stood firm from one end, he got absolutely no support from his fellow batsmen. As a result, the second-highest score by any batsman was only 17 runs. The opener played a brilliant inning of 82 runs in just 53 balls.
His inning included 13 boundaries and one six. His inning came to an end due to a terrific direct hit from Gunaratne. He played for as long as the 18th over but as often say, cricket is a team sport and you need everyone to contribute. The failure of the entire batting line-up apart from him meant that his team could reach only 171 as they fell short by 25 runs.
Coming to the Tuskers bowling, apart from Munaf Patel who gave away 35 runs in his three overs, the other bowlers did really well to control the flow of runs and also get a wicket here and there. The Gladiators have now lost three matches on the trot and need a quick turnaround in order to make it to the semi-finals. Their team definitely has the potential to do really well and the captain and management would be hoping that everything can come together before it's too late.
Here are the best tweets
Naveen ul haq should think before messing with Amir and Afridi. Ajeeb 😂

— Raazberry (@Rawrzia) December 1, 2020
Shahid Afridi at the age of 20: Most runs in ODI cricket for any batsman for that age, fastest hundred in ODI cricket and World Cup finalist 👏

Naveen Ul Haq, at the age of 21, just had a heated exchange with him 👀 #LPL2020 #WinTogether #HoldTheFort pic.twitter.com/w0d8LMd4zf

— Hanief Manzoor Dar (@haniefdar) December 1, 2020
No one knows Naveen ul Haq before this incident but now everyone knows him, this is how he got fame through Afridi. Wow smart play boi. But remember don't mess with Afridi again, he knows how to respond back. 👊

— We Own Afridi (@dheetafridian__) December 1, 2020
The Afghan Kid should remember that when Shahid Afridi made the fastest ODI century in 1996, Naveen wasn't even born😡 https://t.co/Rkw6diI1ZB

— Ateeq Shahzad🇵🇰 (@iamateeq19) December 1, 2020
Afghan cricketer Naveen constantly abuses at Mohmd Amir during game in LPL.
Everyone tried to stop him but he continued abusing him.
After the match, Shahid Afridi asked him angrily [Kia Hogaya Hai, what happened] and stared him angrily?#afridi #LPL20
pic.twitter.com/dmLgiFyDR1

— Shayla Hocain 🇮🇹🇵🇰 🐣 (@_shaylawrites_) December 1, 2020
Fight between M.Amir & Naveen ul Haq (Afghanistan Cricketer)
Well, Afridi at the end did tell him that who's the daddy here.😂🤘🖤@SAfridiOfficial#Afridi#Amir pic.twitter.com/HlMN6DzOOP

— Afaq Ahmad Khan (@Ahmad__talks) December 1, 2020
#afridi
Sara masla idr sy shuru hua when Naveen call amir "lorey"😐 pic.twitter.com/4NETV5cwL2

— Dhaniya_Podina (@dhaniya_podina) December 1, 2020
Only Afridi was the one arguing after the Match
Naveen had to defend

— Muhammad Hilal (@Muhamma63300277) December 1, 2020
Smiles from Afridi – and then a scowl! 😁😠

What a character! 🤣

Tempers flaring a little after Afridi's Galle Gladiators beaten by Kandy Tuskers in #LPL2020

Tuskers' Naveen-ul-Haq had shared words with Mohammad Amir – and Afridi wasn't amused! #KTvGG #afridi #lala https://t.co/oZ4Io7QdlX

— waqar azeem khan (@iamWikikhan) December 1, 2020
Exchange Of Words Between Mohammad Amir , Shahid Afridi With Naveen Ul Haq ( Afghan Cricketer )

Afghanis Should Learn How To Respect Seniors 😡😡#LPL2020 #Amir #shahidafridi

— MoIz ShAIkh (@iam_MoIz_ShAIkh) December 1, 2020
Proud of naveen, afridi duck man 🐤🐤🐦

— Rahim Anwar (@Canucks45841098) December 1, 2020
who is this Naveen kid and why is he playing with fire. #LPL2020 #afridi

— mou⁵ (@UmairHameed) December 1, 2020
Follow us on Telegram