'Hope he comes back stronger' - Twitter in disbelief as Gujarat Titans drop Yash Dayal for PBKS encounter
Yash Dayal conceded 69 runs in four overs in Gujarat's last IPL game against Kolkata Knight Riders
The 18th game of the Indian Premier League (IPL) 2023 featured a fiery clash between the defending champions Gujarat Titans and the Shikhar Dhawan-led Punjab Kings at the Punjab Cricket Association Stadium in Mohali on Thursday, April 13.
As the line-ups for the game were announced, Gujarat Titans made a significant change in their playing XI as they dropped Indian pacer Yash Dayal and decided to bring in the 34-year-old Mohit Sharma instead. The most probable reason for Dayal being dropped from the playing combination could be his performance in Gujarat's last game against Kolkata Knight Riders.
In the 13th match of the ongoing tournament, when Gujarat took on Kolkata, the 25-year-old bowled the second most expensive spell in the tournament's history so far, conceding 69 runs in four overs without taking any wicket. Not to mention the final over of the game when Rinku Singh hit five consecutive sixes off Dayal's over to secure a sensational win for the two-time champions.
After GT dropped the Indian pacer, fans took to Twitter to express their disappointment over the same. Many opined that dropping the 25-year-old after a poor performance would affect his confidence even more.
Both GT and PBKS look to comeback from recent losses
As Gujarat Titans take on Punjab Kings, both sides will be keen on registering a win after losing their previous games against Kolkata Knight Riders and Sunrisers Hyderabad, respectively.
Shikhar Dhawan, who has been in sensational form in the IPL, will once again look to lead the team to victory against the defending champions. The 37-year-old has amassed 225 runs in three IPL matches so far and could well be a contender for the IPL orange cap in the ongoing edition. On the other hand, Gujarat too will be desperate to climb higher in the standings, and skipper Hardik Pandya's return to the side could prove to be a big boost for the side as well.
Here's how Twitter reacted to GT dropping Yash Dayal:

Seriously disappointed with
#GujaratTitans
for dropping Yash Dayal. With the kind of ideology they preach about team spirit and dressing room atmosphere,he should have been playing today. Drops his confidence furthermore. This sport can be cruel
#IPL2023
#yashdayal
#GTvsPBKS
07:11 PM · Apr 13, 2023

papabooknews247
@papabook247news
#PBKSvGT
So Yash Dayal is not playing today Rightly so give him some breather till his confidence come back because that last over against Rinku Singh has surely broken his confidence
07:10 PM · Apr 13, 2023
Equality 7-2521
@equality7__2521
07:10 PM · Apr 13, 2023

Mufaddal Vohra
@mufaddal_vohra
Mohit Sharma making his debut for Gujarat Titans.
07:09 PM · Apr 13, 2023
Chaitanya Somavajhala
@ChaitanSrk
As a franchise, after that drubbing you need to back players like Yash Dayal so that they have a chance to turn things around. Feel sad for the guy to not get a chance and be inside that mental trauma bubble until he gets another chance to prove himself
@gujarat_titans
#IPL2023
07:09 PM · Apr 13, 2023
Durgesh Tiwary
@iDurgeshTiwary
07:09 PM · Apr 13, 2023
Malhar Anjaria (મલ્હાર અંજારીયા)
@malthnks
07:09 PM · Apr 13, 2023

Very sad to see
#GujaratTitans
dropping
#YashDayal
, sends a bad message. One of those days, if he would have been selected, would have given his confidence a ton of good and might even have picked wickets!!
#GTvsPBKS
@IPL
07:08 PM · Apr 13, 2023

Soorya Sesha
@sooryasesha7
07:07 PM · Apr 13, 2023
Ritik Raj !
@ritik______raj
I wish and Want GT to loss today just because of dropping , ! Yash Dayal after that Rinku Singh over last match ! Imagine the fall in Confidence level of Dayal ! 😔
07:06 PM · Apr 13, 2023
07:00 PM · Apr 13, 2023
Really wanted GT to back Yash Dayal. That was a one in a million innings by Rinku. Such overs happen. Tough on him.
07:18 PM · Apr 13, 2023
Aufridi Chumtya
@ShuhidAufridi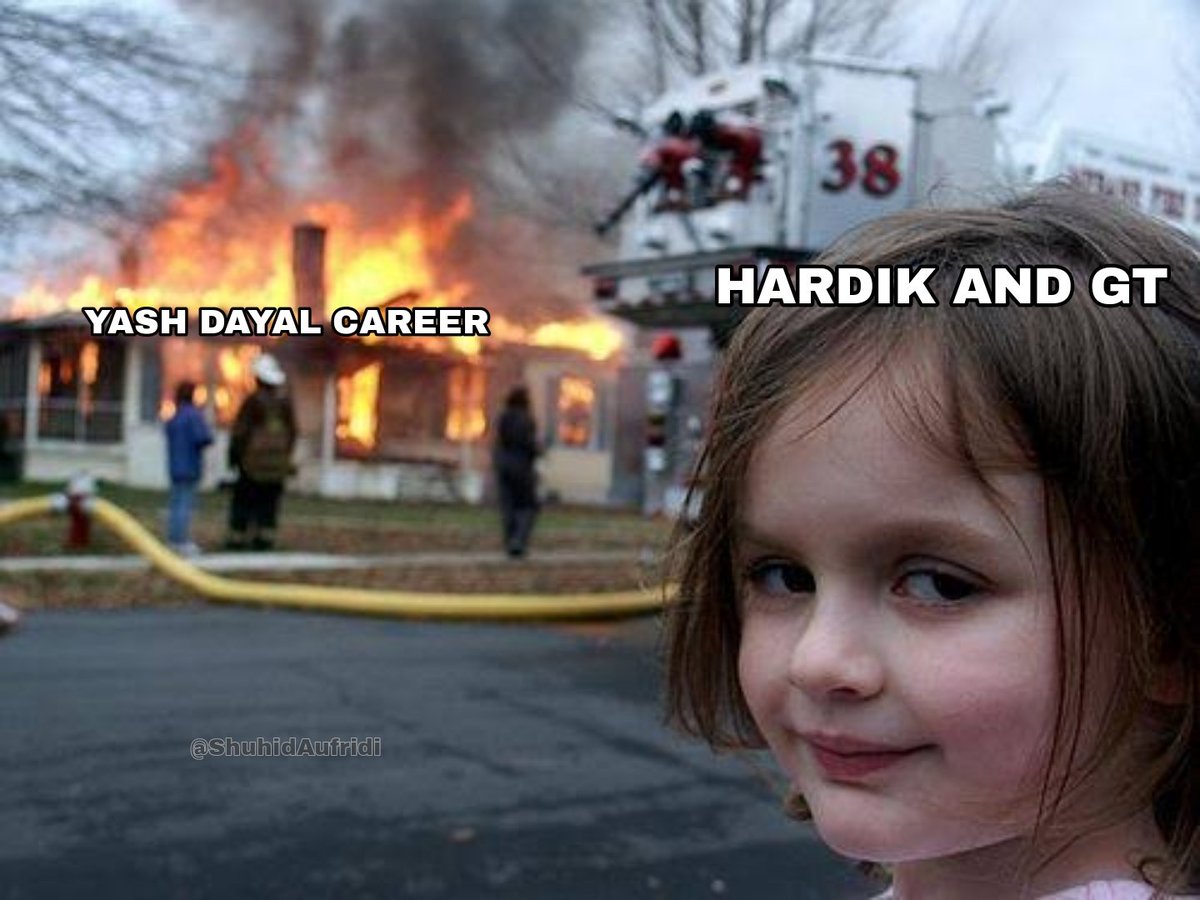 07:17 PM · Apr 13, 2023

Swapnil Vats
@iamswapnilvats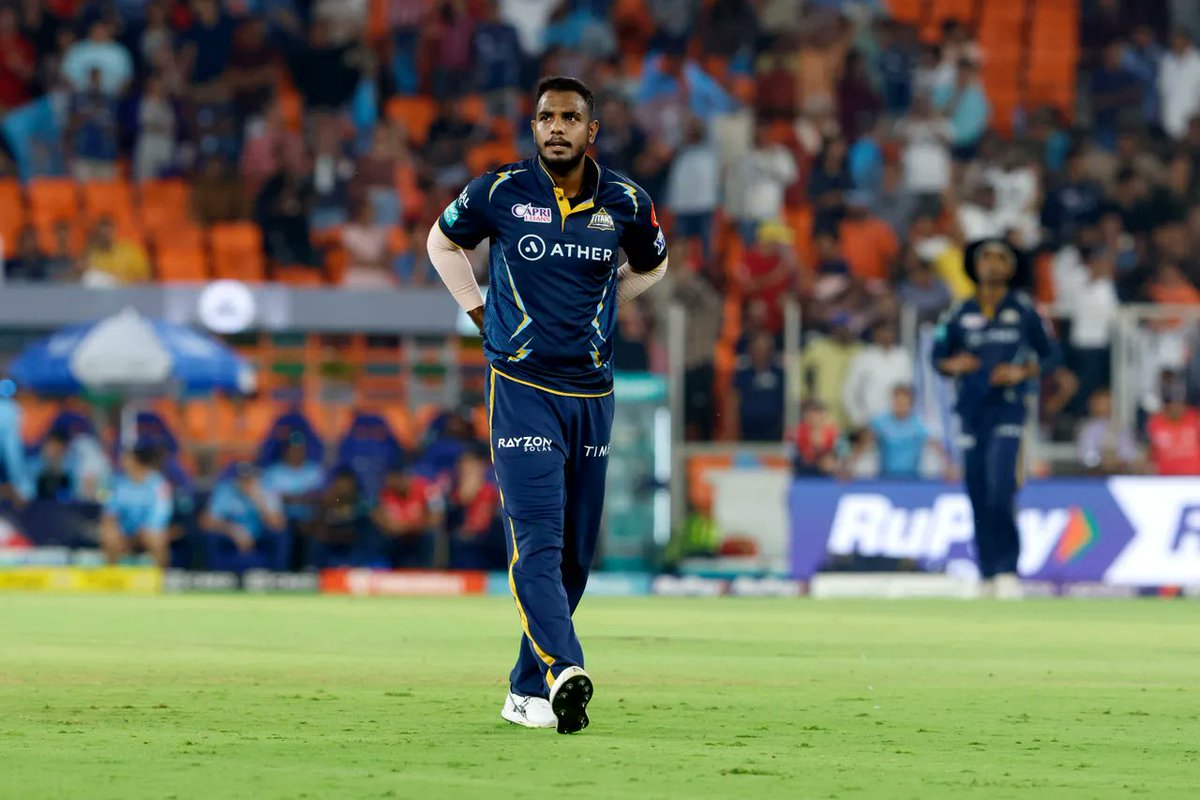 07:17 PM · Apr 13, 2023
07:16 PM · Apr 13, 2023