Twitter Reactions: Temba Bavuma's remarkable ton helps South Africa maintain massive lead over West Indies on Day 3
Temba Bavuma scored an unbeaten 171 to further mount pressure on the Windies
As Day 3 of the second Test between South Africa and West Indies continued, the hosts had a lead of 73 runs when Day 2 ended, however, their situation was enhanced, thanks to a fabulous batting performance put forth by the players.
Aiden Markram and Dean Elgar could not provide the start that was needed for South Africa in the second innings, and things seemed to go south for the Proteas after De Zorzi was dismissed after scoring a single. Kemar Roach and Kyle Mayers started off the day with the ball for the Windies as they meant to go on.
But their plans were quickly hindered when skipper Temba Bavuma came in to bat. Playing one of the most fabulous knocks of his career, Bavuma scored over 150 runs on Day 3 and proved to be a threat to the bowling line-up of the West Indies. Bavuma scored his second Test hundred of his career, and a ton after a gap of 2621 days.
South Africa will look to increase lead on Day 4
After a magnificent knock by Bavuma, the South African skipper will look to lead from the front as Day 4 of the match approaches. The Proteas will look to go for the kill and further mount pressure on the West Indies.
Wiann Mulder also came through as a dependable batting partner for Bavuma as he scored 42 runs off 71 deliveries before being dismissed by Alzarri Joseph. Both Mayers and Joseph struck twice each to give some ray of hope to the Windies, whereas Kemar Roach and Jason Holder took a wicket each as well.
Bavuma ended the day at 171*(275). The Proteas managed to score 287 and lost seven wickets in the process at stumps. Bavuma and Keshav Maharaj will look to further increase the lead as the proceedings continue on Day 4 of the second Test.
After the end of Day 3, South Africa managed to lead West Indies by 356 runs and will look to notch up more runs in the first session, whereas the visitors will look to clean up the remaining batters to set up a high-scoring run chase.
Here's how Twitter reacted to Day 3 of South Africa vs. West Indies:
Lawrence Bailey ⚪ 🇿🇦
@LawrenceBailey0
TEMBA BAVUMA !!!! The skipper gets to his 2nd test match 💯 and his first as test captain. Had patience and played a very good test knock! Old school test knock! Love that. Our best test batter the past 2 years still doing his thing 🙌
#SAvsWI
#TembaBavuma
#CricketTwitter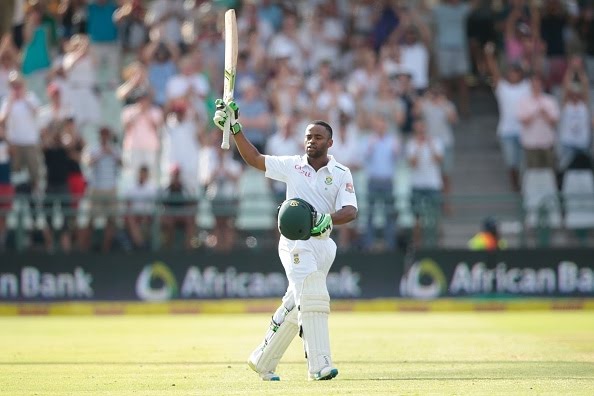 07:03 PM · Mar 10, 2023
Lawrence Bailey ⚪ 🇿🇦
@LawrenceBailey0
Just happy Tony de Zorzi and Temba Bavuma got runs this test otherwise people would want them gone as well 🤦
#SAvsWI
05:42 PM · Mar 10, 2023
Going back to the Wanderers tomorrow for day 4. I want to be there in case
@TembaBavuma
scores a double hundred.
#SAvsWI
09:02 PM · Mar 10, 2023

That Handsome Nigga
@Mr_Mithi
Happy for Temba, especially after the last test. People already had a lot to say 😴 Now we need Kesh to stay with him for 29 more runs!
#SAvsWI
09:02 PM · Mar 10, 2023
09:01 PM · Mar 10, 2023
09:00 PM · Mar 10, 2023
#SouthAfrica
need to stick to this XI for some matches and see what happens. Markram X de Zorzi Keegan Bavuma Verreynne Linde/Mulder Harmer Rabada Nortje Ngidi High time to bid adios to Elgar. He's a walking wicket tbf. Dropping Ngidi was crazy so bring him back.
#SAvsWI
08:24 PM · Mar 10, 2023
Clifford Motsepe
@MCMotsepe85
Another milestone for our Skipper 150* and that's his highest test score 👏🏽👏🏽👏🏽👏🏽👏🏽🕺🏽🕺🏽
@ProteasMenCSA
#SAvsWI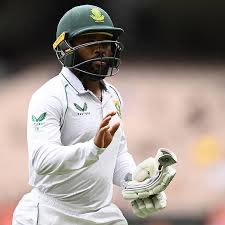 08:23 PM · Mar 10, 2023
random cricket stuff
@SemoDeef
08:20 PM · Mar 10, 2023

08:13 PM · Mar 10, 2023