Twitter Reactions: NZ bowlers fightback as SA decide not to enforce follow-on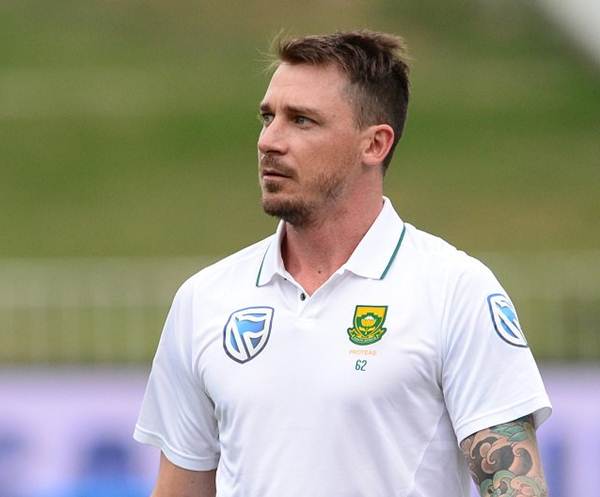 Resuming from their overnight score of 28/3, Williamson and Nicholls tried to recover the Kiwis from the early slump. Nicholls tried to hang on for some time before he was trapped in front of the stumps by Rabada for 36(67).
On the other hand, Williamson continued his golden run with the bat as he made a scintillating 77 runs. However, he hardly found support as wickets kept tumbling from the other end. The Kiwis were bundled with 214 runs on the board.
The South African bowlers were perfect in their stride and their exertion of pressure led to wickets at regular intervals. Steyn and Rabada were the pick of the bowlers with 3 wickets apiece. Philander got a couple as well while Piedt got one.
In spite of a 267-run lead, the Proteans decided not to enforce the follow-on. Indeed the batsmen came out to set Kiwis a huge target. However, the visitors had other plans. Leaving De Kock, none of the batsmen in the top 5 even crossed double figures.
De Kock went to score his second fifty in this Test and it came at the right time for the hosts. He got out soon as South Africa were 105/6 at stumps. Bavuma was not out on the crease with 25 runs. Day 3 saw some really exciting cricket. While SA might still have an upper hand, the Kiwis have shown some fightback to keep the game alive.
Twitter kept everyone entertained with some splendid tweets. Williamson's knock was again marvelled as he stepped up again for the Kiwis. De Kock also earned a lot of admirers for scoring 2 fifties in the game. The rest of the South African batsmen got trolled for messing up in the second innings.
Here are some of the Twitter reactions that took place during the course of the game.
If New Zealand tell Guptill he's got 50 overs to chase down the 400 odd South Africa set then they'll win the game

— Cricket Fan Bob (@CricketFanBob) August 29, 2016
Nice Fightback from Blackcaps. But I think the lead is already way too much against Steyn and co. #NZvSA

— Pawan Kumar (@itspawanhere) August 29, 2016
That girl's doing her school work at a cricket match!! #SAvNZ

— Babi (@Tshepo_Ole) August 29, 2016
https://twitter.com/holdingwilley/status/770266403098157058
Wagner should stop bowling short. He got wickets in the 1st inns with this tactic but now's not the time. #SAvNZ

— Paul Dennett (@the_summer_game) August 29, 2016
And a second fifty in the match for Quinton de Kock. He might not like opening but he seems damn good at it. #SAvNZ

— Firdose Moonda (@FirdoseM) August 29, 2016
Kane Williamson , The class cricketer proved why he is on count amongst the Top rated Batsman of the world ! Savings the NZL debacle #NZvsSA

— Mr Das (@Shank619) August 29, 2016
After Anderson and Broad, has to be Southee and Boult. For sure. Lethal.#NZvSA

— Mystique. (@Cricketician) August 29, 2016
The ball is moving, the Kiwis need a collapse, they've taken 3 quick wickets pitching it up… so they start to bowl short. #SAvNZ

— Paul Dennett (@the_summer_game) August 29, 2016
I dunno if I believe Quinton de Kock when he says he does not want to open again. He's scored all 23 runs in three overs so far. #SAvNZ

— Firdose Moonda (@FirdoseM) August 29, 2016
Not a bad team at all New Zealand but South Africa way too strong when there is no spin involved #NZvsSA #Proteas

— Bhavik Joshi (@Thriller_Addict) August 29, 2016
When will Williamson declare? #SAvNZ

— Dan Liebke (@LiebCricket) August 29, 2016
5th 50+ score for Williamson in 6 Test innings.

His scores – 97, 91, 113, 68*, 2*, 52* (ongoing) #SAvNZ

— Bharath Seervi (@SeerviBharath) August 29, 2016
22nd Test fifty for Kane Williamson. #SAvNZ pic.twitter.com/YQrn4T0Eh5

— Cricbuzz (@cricbuzz) August 29, 2016
Quality shot from Williamson takes him to another 50. A class above, he's accumulated his runs beautifully #NZvSA

— Henry Rounce (@Henry_Rounce) August 29, 2016
Just few more overs and Faf has to rest his main bowlers, cash on with spinners too. 137 more to avoid follow-on. #SAvNZ

— Nikhil ? (@CricCrazyNIKS) August 29, 2016
Damn, NZ are going to lose by three innings and a few runs against a team supposedly in decline. #SAvNZ

— Rishad D'souza (@RDcric) August 29, 2016
if anyone even whispers that these two guys bat quite well together, they're dead. #NZvSA

— richard boock (@richardboock) August 29, 2016
https://twitter.com/jimmyneesh/status/770190396857081856
Must commend NZ rise in Test Cricket recently but to take that extra step they need to accommodate Milne and Sodhi in playing XI #NZvSA

— Gaurav Joshi (@Gampa_cricket) August 29, 2016
https://twitter.com/thriller_addict/status/77018443631913369