Umar Akmal asked to return paychecks issued for PSL 5 by the PCB
A player who wished to be anonymous has confirmed that cheques had been distributed to the players.
Updated - Feb 28, 2020 2:41 pm
1.3K Views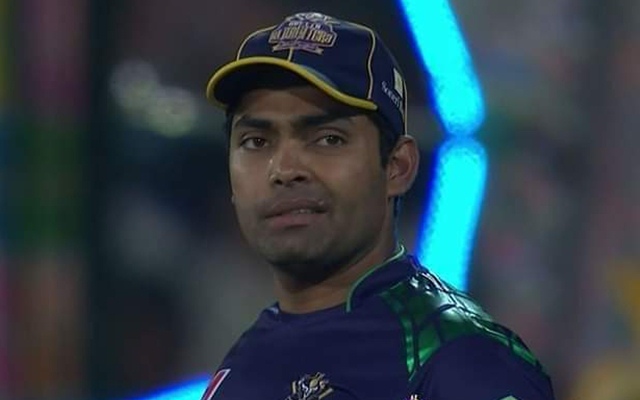 Troubles are not coming to an end for Pakistani batsman Umar Akmal it seems. He was recently suspended by the Pakistan Cricket Board for behavioral issues, after exposing himself to the trainers at the National Cricket Academy in Lahore, during a fitness test, asking them to find fat on his body, after he was failed in the roll test.
This led to PCB conducting an investigation into the incident, while his elder brother Kamran tried to do damage control calling it nothing but something said in jest. However, the board suspended Akmal with immediate effect under Article 4.7.1* of the PCB Anti-Corruption Code due to which the right-hander cannot take part in any cricket-related activity until the investigation is in progress.
This also led to Umar Akmal missing the ongoing Pakistan Super League season 5. He was to represent his franchise Quetta Gladiators, who are also the defending champions of the tournament. The team was allowed to pick a replacement for Akmal and they decided to go with fast bowler Anwar Ali. Meanwhile, apart from losing his place in the team and missing PSL 5, Akmal will also be hit monetarily.
Umar Akmal needs to return his PSL 5 paychecks, orders PCB
Pakistan Super League prides itself on being one of the most financially secure T20 leagues in the world. While there have been some problems with players not getting their money even after the tournament gets over in some overseas leagues, the PSL pays its participants 70% of their due amounts in advance. The Pakistan players have received their dues in Pakistani Rupees (PKR) instead of Dollars.
As per reports in Cricket Pakistan, Umar Akmal also received his paychecks from Quetta Gladiators management before the start of the tournament, but with him being suspended now, the Pakistan Board has directed the cricketer to return his payment back to the franchise at the earliest. The league has never missed a scheduled payment in its five years of existence and hence often foreign players prefer it than playing in other leagues.
A player who wished to be anonymous has confirmed that cheques had been distributed to the players. The outstanding 30 percent of the dues will be transferred after the end of the event. The local players received the amount in PKR given that the entire tournament is being held in Pakistan for the first time ever. However, with their contracts having the amount in dollars, the players have received their payments at the dollar rate during the time of the player draft.