Umar Akmal deserved three-year ban for justifying his failures to report corrupt approaches: PCB counsel Taffazul Rizvi
On Monday, PCB handed a three-year ban to Umar Akmal.
Updated - Apr 28, 2020 5:57 pm
149 Views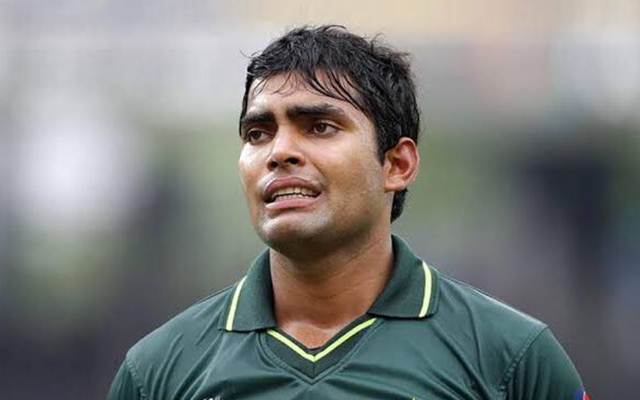 Follow us on Telegram
Umar Akmal, the middle-order batsman was handed with a three-year ban on Monday for the Pakistan Cricket Board's (PCB) breaching code of conduct. Some felt that this decision taken by PCB was quite harsh on Akmal. But, Taffazul Rizvi, PCB counsel, has opened up on why the cricketers deserved a longer ban.
Earlier in February, the cricket board had suspended the right-handed batsman and he was not allowed to play in the fifth edition of Pakistan Super League (PSL) too. Moreover, he refused an earlier hearing before the anti-corruption tribunal as well. He was alleged for not telling the full details of the corrupt approaches that were being made in the past as an offer for him to get indulged in corrupt activities.
Akmal was attempting to justify his folly
Taffazul Rizvi, Pakistan Cricket Board (PCB) counsel said that Umar Akmal was, again and again, giving justification to the board and he was himself confused, who neither accepted the charges nor declined. As per him, the 29-year-old did admit all the incidents but he was giving justification for not reporting it to the board.
"He was repeatedly attempting to justify his folly. His reply was confused, he neither accepted his position nor denied it. He did admit the questionable incidents, yet was offering frivolous justifications for non-reporting. When you admit the violation, you leave yourself to the mercy of the tribunal.
There is no general exception in the anti-corruption code that you report on your wish or convenience. You either report or do not report." Taffazul Rizvi said as quoted by Sportstar. He recited that the ban of three years for not telling the board about the corrupt approaches is appropriate. Rizvi also added that the duration of the sentence should be increased going into the future.
"This three-year ban on the basis of non-reporting is considered appropriate. The PCB was asking for a stiffer sentence. It's high time that duration of the ban should be increased because it's very clear that players are not learning the lessons as much as they should have," Rizvi further said.
Follow us on Google News