Umar Akmal's suspension reduced from three years to 18 months
He has been banned for failing to report multiple corrupt approaches.
Updated - Jul 29, 2020 12:28 pm
134 Views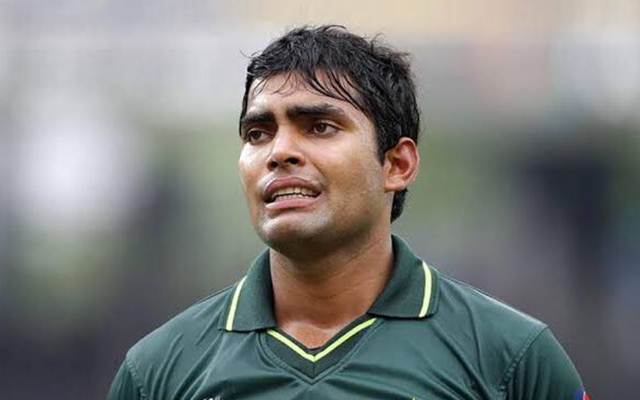 Follow us on Telegram
Pakistan cricketer Umar Akmal has got a huge sigh of relief as his suspension is reduced from three years to 18 months. He was punished for failing to report the corrupt approaches to the Pakistan Cricket Board's (PCB) anti-corruption unit. He breached the board's anti-corruption code not once but twice. But with the reduction of his suspension period must have increased his hopes of making a national comeback.
Umar had claimed in an interview earlier that he was once offered money to leave two deliveries. He had also stated that he was asked to skip matches against India while also confirming approaches during the World Cup in 2015. But the cricketer never reported these approaches to PCB or ICC's ACU.
"I was once offered $200,000 for leaving two deliveries. I was also offered to skip matches against India," he had said. According to the PCB's anti-corruption code, a player is immediately required to report any fixing offer to the team manager or an ACU official. Following his failure to report, the PCB had earlier decided to ban him for three years for breaches of article 2.4.4 of the PCB anti-corruption code on two separate incidents.
Geo News confirmed the news of the reduction in his suspension period from three years to 18 months, and the cricketer will be keen to return to the field soon.
Umar Akmal's controversial history
Umar Akmal is 30 years old already and should take care of not being involved in any controversy on his return. Another such ban or suspension will jeopardise his controversial career. Earlier this year, he was in the news for misbehaving with the fitness trainer in Lahore. While undergoing a fitness test at the NCA in Lahore, he reportedly stripped his clothes and asked the trainer to find body fat.
The trainer soon reported the incident to Pakistan's head coach and selector Misbah-ul-Haq. Soon an inquiry into the matter took place only for Umar Akmal to escape punishment. As far as his international career is concerned, the 30-year-old last donned the Pakistan jersey in a T20I against Sri Lanka in 2019 in Lahore. 
Follow us on Google News