Umar Gul announces retirement from all forms of cricket
The upcoming National T20 Cup will be the veteran's last tournament as a player.
Updated - Sep 24, 2020 5:51 pm
4.7K Views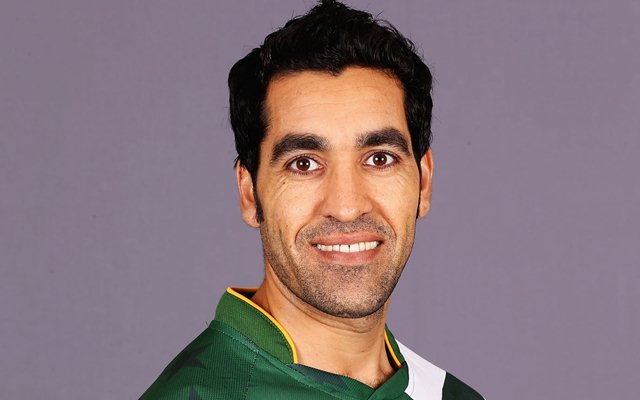 Pakistan pacer Umar Gul has decided to draw curtains on all forms of cricket. 36-year-old Gul is now aiming to kick-start his career in coaching instead. Gul, who has represented Pakistan in 47 Tests, 60 and 130 ODs, was a vital cog of the national side which clinched the T20 World Cup in 2009. The upcoming National T20 Cup will be the veteran's last tournament as a player.
The National T20 Cup is slated to be held in Multan and Rawalpindi from September 30 to October 18 and Gul is a part Balochistan's first XI. Along with a player, Gul is also expected to play the role of a mentor for his side.
Gul, at the start of this year, was included in a revamped cricket committee of Pakistan Cricket Board, led by Iqbal Qasim who played 50 Tests and 15 ODIs for the national side. Questions were also raised over Gul's inclusion in the committee as he still was an active cricketer back then. In order to evade from conflict of interest issue, the right-arm quick has decided to bid adieu to his professional career.
Umar Gul scalped over 400 wickets while representing Pakistan
In a career spanning from 2003 to 2016, Gul scalped 400 international wickets. After Shoaib Akhtar and Mohammad Asif's affair with controversies, Gul was looked upon as an ideal candidate to spearhead Pakistan's pace bowling force. Gul was also a part of Sourav Ganguly-led Kolkata Knight Riders in the inaugural IPL season. After being a vital part of Pakistan's T20 World Cup-winning squad in 2009, Gul went on to ply his trade for several franchises across the globe.
In a recent interview with Cricket Pakistan, Gul had hinted of donning the coach's hat after retiring from professional cricket. "I can't say for sure, right now, if I will get into coaching after my cricket career is over. I have already done level one and two coaching courses and also keen on doing level three in the near future," Gul had said.
He had also pointed out the discrepancy in the income between international and domestic players. Gul had revealed that the salary he currently earns from domestic cricket is not enough to support his family.
"The monthly salary I used to receive from the department was sufficient to cover my monthly expenses. But now, honestly speaking, what we are earning from domestic matches, which includes match fees and monthly retainer, is not enough to cover the needs of my family," the pacer had said.