Union minister Ravi Shankar Prasad bats for a ban on India-Pakistan cricket
"You can see many films and concerts have been cancelled."
Updated - Feb 20, 2019 4:00 pm
5.1K Views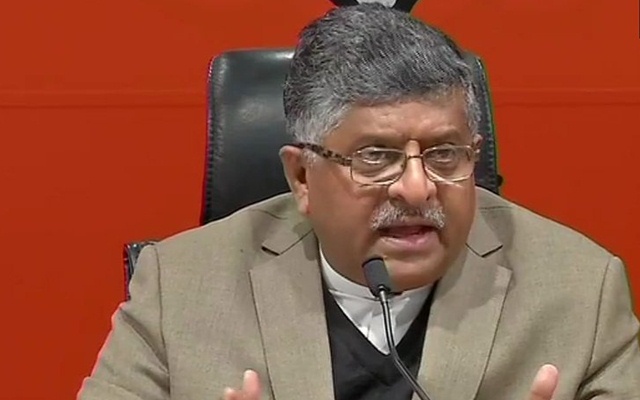 In the aftermath of the Pulwama terror attack, in which as many as 40 CRPF jawans lost their lives, union law minister Ravi Shankar Prasad has called for a ban in cricket ties with Pakistan. India and Pakistan do not play bilateral cricket but play each other in multinational events. The last two occasions when they faced off were in the Asia Cup in September 2018 and in the Champions Trophy in June 2017.
The two arch-rivals are next scheduled to play in the 2019 Cricket World Cup at the Old Trafford in Manchester on June 16. But several Indians want the Board of Control for Cricket in India (BCCI) to boycott the match against Pakistan. Earlier, Harbhajan Singh also said that all cricketing ties with Pakistan should completely be stopped.
"I cannot make any comment [on cricket issues] except to say those who are demanding it have some justification. You can see many films and concerts have been cancelled. Things are not normal. If things are not normal, the jhappiyan-pappiyan (hugs and kisses) issues have always been there," Prasad told India Today.
"Since it's an international tournament, the ICC and our Indian cricket board (BCCI) have to take a call after consideration with our security establishment. But I don't wish away their concern. It's time to say no. Mr Imran Khan had no word of condolence for those who were killed," he said.
ICC CEO Dave Richardson's statement
Meanwhile, ICC CEO Dave Richardson said there was no confirmation yet that the India-Pakistan match would not go ahead as scheduled on June 16. "Our thoughts are with everyone who has been affected by this terrible incident and we will be monitoring the situation with our Members," Richardson said, offering his condolences on the ghastly terror attack in the district of Tamil Nadu.
"There is no indication that any (of the) matches at the ICC Men's Cricket World Cup will not go ahead as planned," Richardson said in a statement.