Usman Khawaja's brother Arsalan Khawaja captured by the cops
The incident that got him picked up by the police dates back to August 2018.
Updated - Dec 4, 2018 11:57 am
409 Views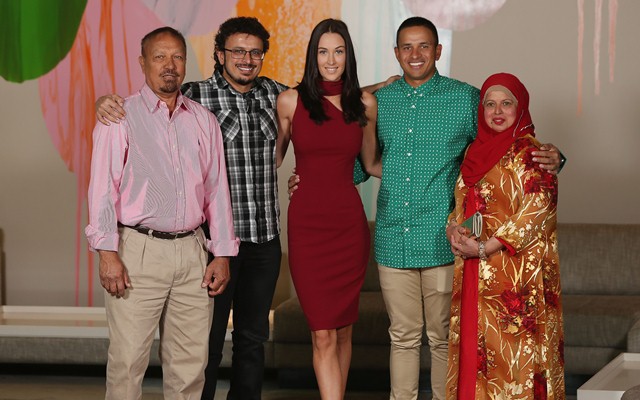 Follow us on Google News
Arsalan Khawaja, brother of Australian Test cricketer Usman Khawaja has been arrested by the cops in Australia while detecting a phony terror plot in order to frame a male work colleague. Arsalan was arrested on 8:30 am on Tuesday when he was stopped while passing through Parramatta in Sydney's West.
The incident that got him picked up by the police dates back to August 2018 when a Sri Lankan National Mohamed Kamer Nilar Nizamdeen was accused of planning an attack in order to decapitate the Sydney Landmarks and former Prime Minister Malcolm Turnbull and his deputy Julie Bishop. 
Nevertheless, the charges proved to be wrong since the cops found no conclusive evidence that the 25-year old PHD student had himself written in the notebook about the plan. The plan was, in fact, set up since the two of them had a dispute over a woman. 
From there, Arsalan was taken to the local Police station in Parramatta and was slapped with attempting to misrepresent the truth by preparing a false document. The 39-year old was also refused bail, only to appear before the Parramatta local court on Tuesday afternoon.
"We believe it was planned and it was calculated," said the Assistant Commissioner Mick Willing as quoted by the Sydney Morning Herald.
Cops regret the wrongful arrest of Mr. Nizamdeen
The cops also apologized publicly for capturing the 25-year-old PHD student since they had to act in a speedy manner and the time he was coerced to spend in their custody. All the ongoing charges have been dropped against Nizamdeen and further said that there were no ongoing threats to the community.
Assistant Commissioner Willing further said, "We feel very sorry for what has happened to him but we had to act early, given the threats that contained in the notebook."
Mick Willing also assured by saying that despite the arrest, the authorities had always acted in good faith. "I think it's fair to say that this investigation is quite unique. We stand by the investigators and the decision they made at that time. We have acted in good faith and acted expeditiously."
Follow us on Telegram