Virat Kohli becomes the only cricketer to be in Top 100 Forbes highest-earning athletes list 2020
Kohli rockets from 100th position to 66th slot.
Updated - May 30, 2020 12:30 pm
684 Views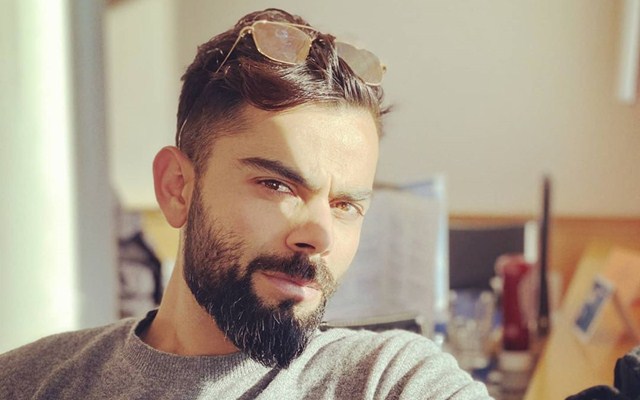 Follow us on Google News
Virat Kohli, without a doubt, is one of the richest cricketers in India. Being the Indian cricket team captain and the best batsman of the side has its own perks. However, apart from being the richest cricketer in India, the Delhi-born batsman has now become the richest cricketer in the world. He has become the only cricketer to be a part of the recent list of richest sports stars released by Forbes. Apparently, the Indian batsman is the only cricketer in the top 100 of the Forbes 2020 highest-earning athletes list.
Kohli's total earnings have been estimated to be around $26 million. Out of this, a large amount of $24 million is earned by the cricketer through his brand endorsements. The rest of the $2 million is his salary. In 2019, Kohli was ranked at the 100th position when the list was released by Forbes.
However, this year the list shows him at the 66th position, which is a significant rise for him. Back in 2018 though, Kohli had ranked at the 83rd position at the highest-earning athletes' list. The list this year is headed by Swiss tennis player Roger Federer, whose income has been estimated at $106 million.
Virat Kohli's brand endorsements
The 31-year-old cricketer has a huge number of endorsement deals with several brands. The long list of brands includes Hero, Audi, his own clothing line Wrogn and One8 by PUMA, Manyavar, Mobile Premier League, Uber, American Tourister, Philips India, Too Yumm, Himalaya, Vicks, Volini, Royal Challenge to name a few. This is probably why you would see him appear in several television commercials along with hoardings across the country.
Roger Federer, who topped the list this year was on the 5th position last year. His gross income of $106.3 million last year helped him reach the top position on the list. He also became the first tennis player to top the chart since the list was established first in 1990. Apart from this, Naomi Osaka became the highest-earning female athlete of the world. Naomi Osaka's record-breaking $37.4 million in earnings, makes her the highest-paid female athlete ever. Osaka surpasses Serena Williams, who previously held the title as the world's highest-earning female athlete.
As far as cricket is concerned, former Indian cricketer Sachin Tendulkar and former Indian skipper MS Dhoni have appeared on the Forbes list of Top 100 highest-paid athletes in 2013.
Follow us on Telegram