'Virat Kohli can get emotionally hijacked' – Simon Taufel reveals some interesting traits about Indian captain's behaviour
Simon Taufel is five times ICC Umpire Of The Year.
Updated - Nov 4, 2019 8:02 pm
2.5K Views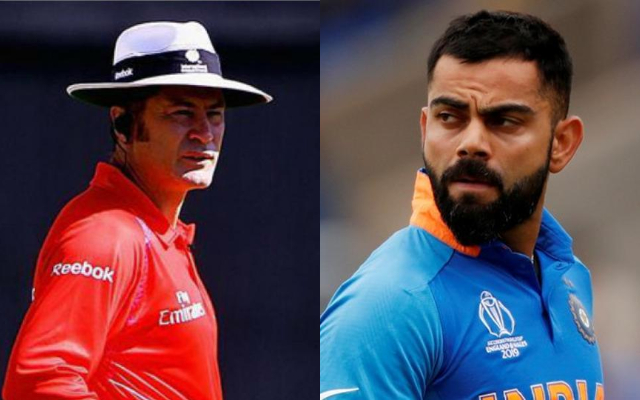 Simon Taufel, who officiated in international cricket for more than a decade from 1999-2012, is five times winner of "ICC Umpire Of The Year". He has come out with some important revelations over Virat Kohli's behaviour in his book "Finding The Gaps"  in a chapter titled "Leading with integrity and values".
Virat Kohli is one of the most aggressive cricketers on the cricket field. With time unfolding, the Delhiite has brought some changes in his behaviour which is easily visible when anyone compares his starting years with the recent ones. He became a more matured and organized cricketer after he was given the responsibility of leading the Indian team.
Simon Taufel opines on Virat Kohli in his book "Finding The Gaps" 
The former umpire, Simon Taufel feels that Kohli is full of emotions when he plays for his country. He is someone, who is very passionate and combative but can easily be hijacked with emotions. But, with time passed, he now understands his importance and can adjust his traits according to the situations.
"On the captaincy front, I've seen Virat Kohli at close quarters for more than ten years at the elite level. He is sometimes a passionate and combative person who can occasionally get emotionally hijacked. Virat now appears to be very much self-aware of who he is and how these character traits can affect his game, and he can adjust when he needs to," Taufel wrote in his book.
As per him, the 30-year-old acts as per his nature that allows him to be more authentic. It also makes it easy for the other players in order to understand the factors related to the expectations and reactions.
"Kohli is comfortable in his own skin, and this allows him to be a more authentic leader because he is being the best version of himself," Taufel writes, adding: "Others who stand by you want your character as a leader to be stable and consistent so that they know what to expect and how you will respond."
The top-order batsman has been a run-machine for Team India across all the formats and has created some of his own records because of his consistency to make big runs. He has scored 7,066 runs in Tests and 11,520 runs in ODIs.
[interaction id="5dad6c5d7bf76bf418bf701c"]