Virat Kohli didn't cross the line, but Kumble's exit left a bitter taste: VVS Laxman
"We did a very elabortate process."
Updated - Dec 21, 2018 2:41 pm
478 Views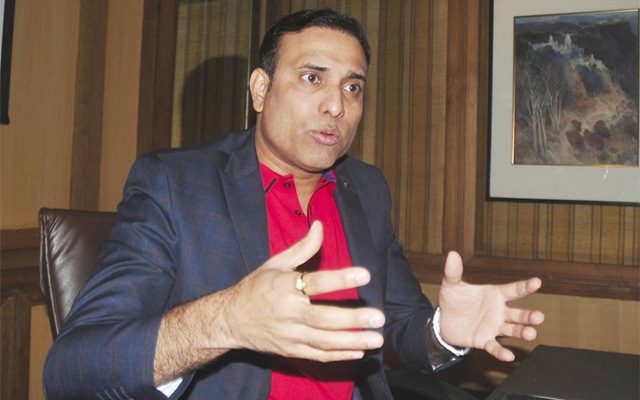 Back on June 24, 2016, former Indian spinner, Anil Kumble was appointed as the head coach of the Indian team. He had an impressive stint as the national team won quite a few series' under his tutelage. However, amidst some happy times, he didn't share a healthy relation with Virat Kohli by any means.
After some heated altercation, it was learned that Kohli, the all-former Indian captain, and some other cricketers had reservations against Kumble's style of coaching. Later on June 2017, Kumble stepped down from his role and Ravi Shastri was appointed as the head coach thereafter.
Under Jumbo's coaching, India also progressed to the final of the 2017 Champions Trophy final in England. Recently, former Indian cricketer, VVS Laxman opened up on the grave matter. The retired batsman said that the Cricket Advisory Committee (CAC) wanted him to continue as the coach.
He led the team with a lot of authority
Back in 2016, the CAC, constituting Laxman, Sourav Ganguly, and Sachin Tendulkar, selected Kumble as the coach. Moreover, Laxman mentioned that Kohli didn't cross the line, but the entire incident was unfortunate. The 44-year-old put forth his opinions at the India Today Conclave South.
"I don't think Kohli crossed the line. We at the CAC thought Anil should continue as coach but he thought the right decision was to quit and move ahead. It left a bitter taste in the mouth. What I did not like was the way he was getting bad press during the Champions Trophy. The CAC wanted Anil to continue – the entire episode was very unfortunate, Laman mentioned.
"He led the team with a lot of authority. I always tell people CAC are not marriage counsellors. We were tasked with selecting the best possible job. We did a very elabortate process – unfortunately, Virat Kohli and Anil Kumble did not work out," he added.
[interaction id="5c1b7a195e0e5f368b002a78″]