Virat Kohli or R Ashwin can become good umpires, reckons Simon Taufel
Former umpire Simon Taufel has started an online umpiring course in conjunction with the ICC's academy in Dubai.
Updated - May 28, 2022 12:59 pm
64.8K Views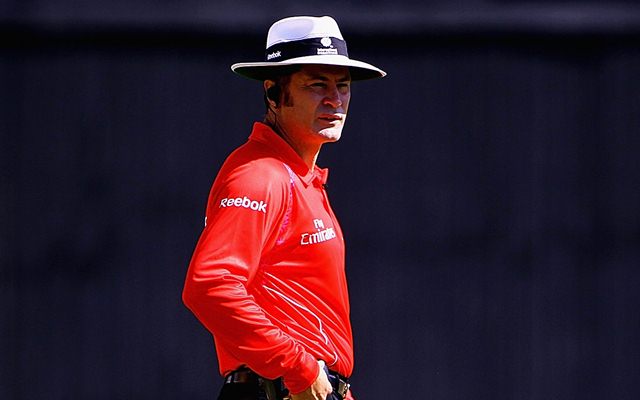 Follow us on Telegram
The introduction of DRS has helped the umpires to a great degree in the game, but it remains one of the toughest facets of cricket. The job of an umpire is as tough as it comes, especially the scrutiny they face even for the slightest of errors in the match. Former Australian umpire, Simon Taufel, has revealed the names of the players he would like to take the role in the future. 
Simon Taufel has started an online umpiring course in association with the ICC Cricket Academy in Dubai. The course offers three levels of accreditation: Introductory, Level 1, and Level 2. Taufel revealed that the course is for everyone, from beginners to active professional umpires, who want to add layers to their skills.
A vast majority of people believe that umpiring is a boring and less rewarding profession in comparison to some of the other, more glamorous jobs in cricket. But Taufel has debunked those claims by saying that it is one of the most rewarding jobs in cricket.
"It's never boring, except when you might be umpiring in a very dry environment in Karachi or similar places. There's not much happening in terms of wickets. But what I would say is that we've tried to make the course engaging and umpiring itself is not for everyone. You know, it is challenging. People say how do you concentrate for long periods of time? And the answer is, well, you don't, you just look at bite-sized pieces. It's very rewarding," Taufel told News9 Sports in an interview.
"I'd love to see Virender Sehwag, maybe even Virat Kohli or Ravichandran Ashwin take up umpiring" – Simon Taufel
Taufel is regarded as one of the greatest umpires to have graced the game as he was impeccable with his decisions throughout his umpiring career which lasted for more than 13 years. He won five consecutive "ICC Umpire of the Year" awards between 2004 and 2008. In the interview when he was asked about the players that he would want to see as umpires in the future, he revealed the names of players that he thought would fit in well due to their knowledge of the game.
"You have really got to have a personality and desire to want to do it. I've spoken to some players like Morne Morkel who's been interested in taking up umpiring but as I said before, it's not for everyone. I'd love to see Virender Sehwag, maybe even Virat Kohli or Ravichandran Ashwin take it up. They seem to be very well on top of the laws and playing conditions of the game at the moment," Taufel added.
Taufel also revealed his conversation with Virender Sehwag, when he suggested the former Indian opener take up umpiring.
"I remember putting it on his head a few years ago and I'm challenging Virender to take it up because he is used to umpire next to me standing at square leg and telling me what was out what not was out. But he subsequently said no, that's not what he wants to do," Taufel said.
Follow us on Google News