Virat Kohli plays every game to win: Ian Botham
Updated - Dec 8, 2016 5:01 am
76 Views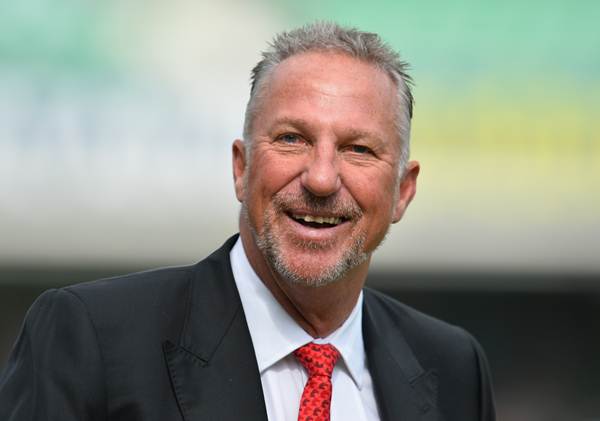 Team India is in a commanding position in the series as the action moves to the Wankhede Stadium in Mumbai. They have already won two out of three Tests and have an unassailable lead in the series. At Mumbai though Virat Kohli & Co. would want to grab another win and close the series with the last game in hand. While England have enjoyed playing at Wankhede in the last couple of tours it won't be easy for them to defeat India this time. Former England captain Ian Botham concurs on this as well.
Ahead of the match, Botham said that the Indian Test skipper goes out on the field each time with a win as his only target and he wouldn't let the guard down. "From what I've seen of him, Virat Kohli plays every single game to win. He has no thought pattern regarding draws, he's thinking win 3-0, then 4-0. India have got a 2-0 start and Kohli is not going to take his foot off the accelerator," Botham was quoted by India Today.
Another former captain Naseer Hussain was also of the opinion is Virat is probably the most intense cricketer he has seen. "I've never seen such an intense cricketer as Kohli on the field. He's so intense, full on all the time. I think even if India were 0-2 or 0-3 down he never gives up on a game of cricket. So that does not surprise me at all, especially the history of how well England have played against India recently. Virat (Kohli) not getting many runs in that last series in England in 2014.
"It is the payback series for India. While they've got England down, keep them down. They have got to remember what happened here (Wankhede) the last time in 2012. Dhoni came here thinking England can't play on turning pitches and we will completely walk over this England side, and they brought England back into the series. But Kohli's not the sort of bloke who would give Cook's side a sniff of chance that is for certain," Nasser said.
It was the Mumbai Test where England made a comeback in the series last time. They were 1-0 down coming in but the spin duo of Monty Panesar and Graeme Swann were exceptional but this time they lack the world class in their spin bowling attack and this bowling attack will find it too difficult to pin the Indians down.
"They can make a comeback, they have made a comeback here in the past with the likes of Cook, Pietersen, Swann and Panesar. But they were all exceptional performances. A lot of the English players have had a decent series so far. Cook's been decent, Hameed has been better than decent… Root, Bairstow and Stokes have all clicked but not together as a team. No one has done anything exceptional.
"I think to comeback in the series they need to do something exceptional, specially here in Mumbai. Obviously the toss is important but you can't argue that England have won two out of the three tosses, the pitches haven't spun big. So it's not been your typical win the toss and win on a dust-bowl this time. India have done it the hard way and that's where England will need to improve," he added.
Botham suggested that England should look to bat first if they win the toss as posting a big first innings score is the key to win a Test in India. "There's one golden rule in India – if you win the toss you bat and you bat big and you score runs. 283 on that belter of a wicket in the last Test in the first innings after winning the toss was simply not good enough.
"England let themselves down in Mohali, but they are much better than that. You cannot give away a lead of 200 runs in the first innings against India in India and expect to get anything out of the game," Botham concluded.