'Virat Kohli should always be in the loop' – Gautam Gambhir slams BCCI for not involving skipper in Rohit Sharma saga
Virat Kohli recently stated that he has no clear idea over Rohit's plans.
Updated - Nov 27, 2020 3:56 pm
841 Views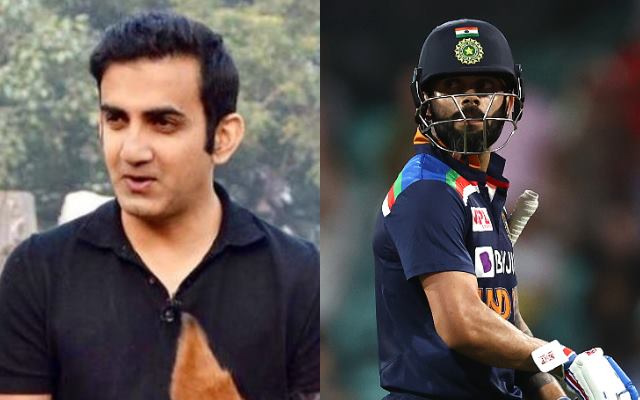 A lot has been going over matter of Rohit Sharma, who has been taking care of his fitness at NCA, Bangalore. In the latest turn of events, skipper Virat Kohli stated that he wasn't clear of Rohit Sharma's plans. In addition, BCCI also denied having any idea of Sharma's plans. In the same sequence of incidents, former Indian opener Gautam Gambhir has now come up to put forth his opinions.
Gambhir has slammed BCCI and selectors for not letting the Indian skipper know any case details of Rohit Sharma. Gambhir stated that since Kohli is the captain, he is answerable if anything goes wrong with the team. Hence, he should be kept in the loop always in all the things related to players. Kohli has the right to know, what is happening with his players, and he has to face criticism if things don't turn in the right manner.
"That's not right. You have to back Virat Kohli on this. He's the captain, he's the guy who is leading on the cricket field. He's the guy who is going to face the criticism. He's the guy who has got to face all the fire. So he should be always there in the mix. He should know, exactly what's happening with all the players," Gambhir told ESPNcricinfo.
Both Rohit and Ishant Sharma were not part of the original squad, which was framed for India against Australia due to their respective injuries. He has lamented the state of confusion that is surrounding Rohit's case. Gambhir also felt that Rohit should have completed his rehab with the team rather than going back to India.
Virat Kohli is flagbearer of Indian cricket at the moment: Gambhir
"And that is the responsibility of the selectors, that is the responsibility of probably the chairman as well. Virat Kohli should always be in the loop because he is the flagbearer of Indian cricket at the moment. If something goes wrong, we end up criticizing the captain a lot," Gambhir added.
The Test series between India and Australia is all set to commence from December 17 in Adelaide, and Rohit will be assessed for his fitness on December 11 at NCA.