Virat Kohli to exercise his voting right in Gurugram on May 12
Prime Minister Narendra Modi earlier urged Virat to cast his vote as well as inspire the fans to do so.
Updated - Apr 28, 2019 12:15 pm
37.9K Views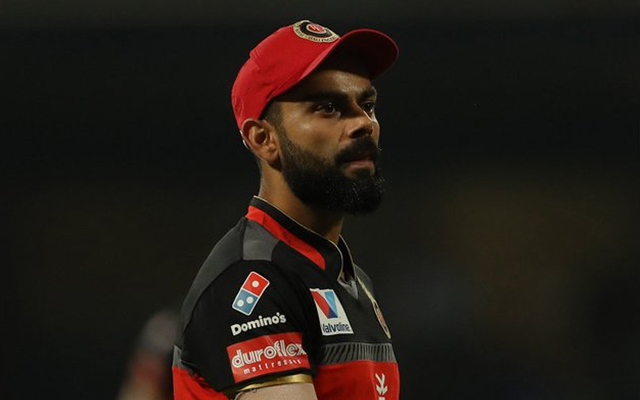 Follow us on Telegram
There were reports that were circulated in the mainstream and digital media on 27th April 2019 that Indian skipper Virat Kohli will not be able to cast his vote in Lok Sabha election 2019. The right-hander recently shifted to a new house in Mumbai along with his actress wife Anushka Sharma. Thus, his address has changed and he had to update his address so that he could vote from his new constituency – Worli.
The deadline to do the same was 30th March 2019. However, the 30-year-old, who tried to complete the process online was well past the deadline. Thus, the election commission officials kept it pending and made it clear that he wouldn't be able to vote. It was informed that his application will be considered for the next elections.
This came as a massive disappointment to the cricketer as well as the fans. Prime Minister Narendra Modi, a few weeks ago, has urged many celebrities to cast their votes and also inspire the fans to do so. This list of celebrities included Virat Kohli as well and apparently, he tried to call up the election commission several times to get his name on the list. Though, his attempts were unsuccessful.
Virat Kohli to cast his vote from his previous constituency
Even though this news was heartbreaking, the RCB skipper has found a new way to cast his vote. He will be voting from his old constituency, Gurugram, where he resided earlier. Some of the cricketer's family members still live here and his name is supposedly still enrolled in the voter's list here.
Kohli himself confirmed this news in his Instagram stories. He shared the picture of his 'Elector Photo Identity Card' on the platform and wrote: 'Ready to vote in Gurugram on 12th May. Are you?'.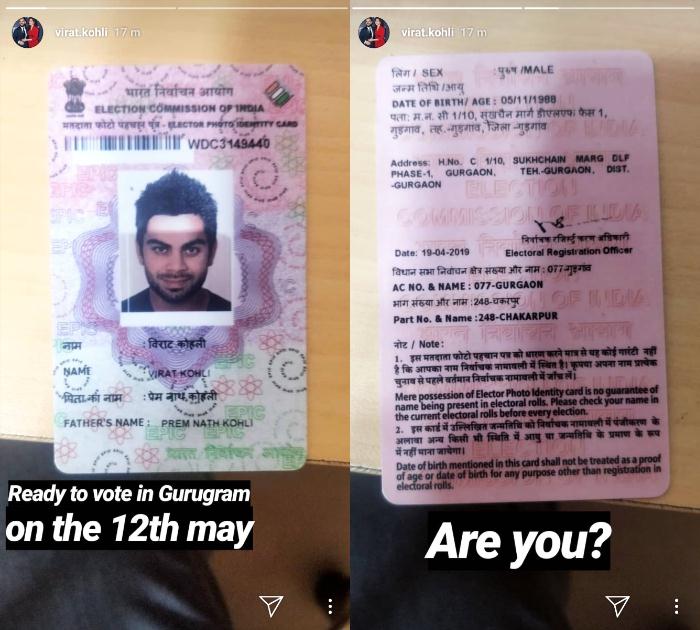 Follow us on Google News