Virat Kohli turns down offer to promote soft drink brand
Kohli was offered a multi-crore deal but did not want to defer from his ideas.
Updated - Sep 14, 2017 12:10 pm
12.3K Views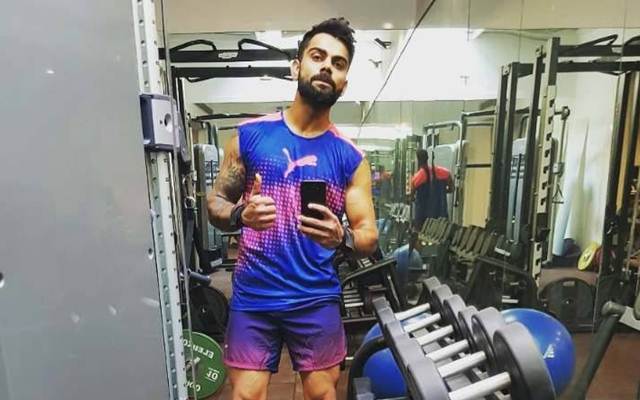 Virat Kohli is easily the fittest cricketer going around in India. He is also the most sought after cricketer by advertisers having a portfolio of close to 20 brands of 13 different companies until last year. However, the Indian skipper has turned down a deal to promote a soft drink brand – Pepsi – which was worth crores.
Kohli says no to Pepsi
Kohli has transformed his fitness level by following a hardcore regime and maintaining a strict diet. The 28-year old had stopped consuming aerated drinks long back and now doesn't see a point in promoting it, according to The Hindu. The deal was up for renewal on April 30 but Kohli had his reservations about it because of the health hazards attached to the product, according to The Economic Times.
Earlier in the year, Kohli made it clear that he doesn't want to promote a brand just for the sake of money. "When I started my fitness turnaround, it was more of a lifestyle thing initially. If something goes away from that, I would not want to be a part of that or be promoting that," Kohli had told CNN-IBN.
He had added: "If I myself won't consume such things, I won't urge others to consume it just because I'm getting money out of it."
How Kohli became the fittest
The Delhi batsman made wholesale changes in his lifestyle post the 2012 IPL season. Kohli, who has played for RCB in all 10 seasons, recorded just 364 runs at 28 and had a poor strike rate of 111.65. He decided to work on his fitness thereafter and transformed into a world beater. The RCB skipper had revealed that he used to sleep late, eat poorly and had a drink or two regularly. Since then, the right-hander has stayed off gluten, wheat, desserts and aerated drinks to attain amazing fitness standards.
Kohli is currently training in Chennai, the venue for the first ODI against a visiting Australia side. India will take on the Smith-led side in a 5-match ODI series followed by a 3-match T20 series. The first game will be played at the MA Chidambaram Stadium on Sunday.